Create Stop Motion Videos Using Your Webcam Or Photos With JellyCam
Whether you want to record the passing days of your first born or your depreciating car, scrapbooks or baby books are no longer the answer. It is an established fact that the only way to document anything is to do it online. Lets not forget the guy who took a picture of himself everyday for 6 years and then uploaded it on YouTube. Whether you want to create a similar memory or just want to have a little crazy video making fun, JellyCam is a web app that makes it possible, not because it's free, but also because it's very easy to use.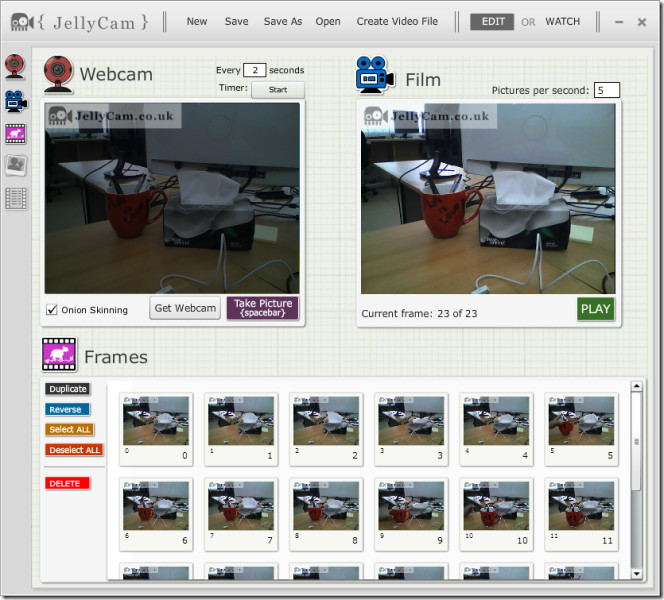 The app lets you take live shots from your webcam and also use any images that you might have saved on your system. To take images from your webcam, click the webcam icon in the left panel. You can hit the spacebar each time you want to capture an image or you can specify a time interval after which the app will capture images automatically.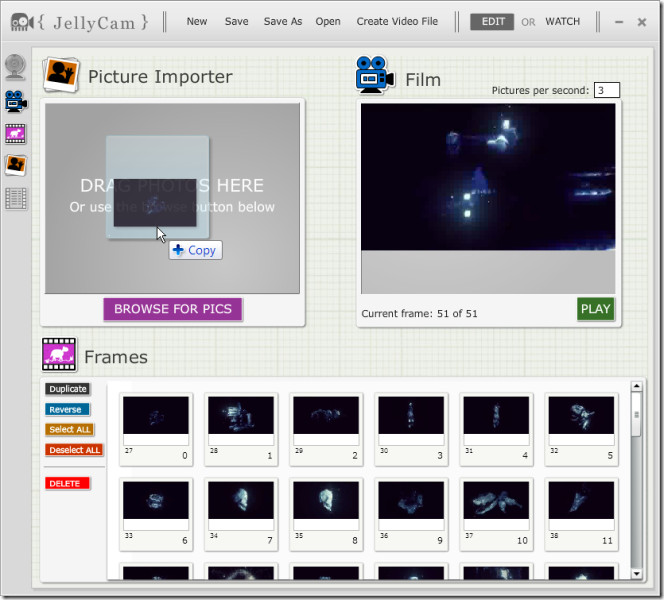 To use images on your local drive and create a video, click the picture importer icon on the left panel and drag & drop them. You can specify how many pictures will appear per second. To create the video, you have to first save your project in the JCAM format and then click the Create Video File option in the top menu bar.
The is geared towards simplicity and ease of use which means you can't add flying text to your videos with this app. You can invert the order of picture frames or duplicate them from the frames panel.