Create Web Shortcuts And Open Them Directly From Chrome Omni Bar
The Omni bar quickly picks up on possible sites you might want to visit from your browsing history or bookmarks when you start typing in its name. It gives preference to the sites you frequently visit and you still have to pick out the right site from the dropdown list. Web Shortcuts is a Chrome extension that lets you define commands to open a website. Websites can be assigned any letter or word; which will open the assigned site when typed in the Omni bar.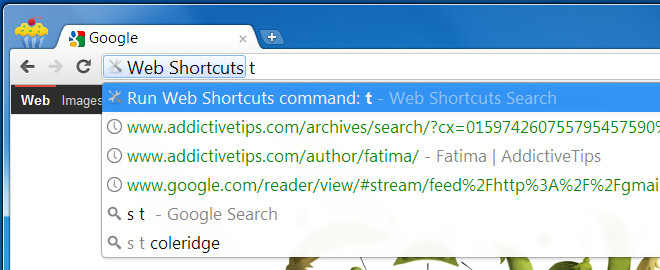 The extension has three preinstalled commands; fb for Facebook, mail for Gmail and wiki for Wikipedia. To use the extension, type s followed by the Tab key and the letter(s) assigned to a website. Typing s, Tab key followed by fb will open Facebook in current tab. Commands are case sensitive.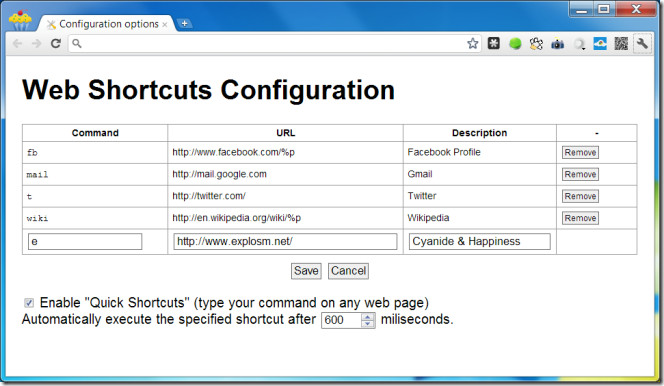 To add a new site go to the extension's options; enter a letter or word that you want to associate with a site, enter the site's URL, followed by description and hit Save. To delete a shortcut, click the Remove button infront of the shortcut.
Install Web Shortcuts For Chrome