Croppr Enhances The Ability Of Chrome To Display Images
We often come across images on the internet that are difficult to view due various reasons including their size, background color, etc. Croppr enhances the ability of Chrome to display images using build-in toolkit. All functionality, including, rotating, zooming, and flipping images are given in the toolkit that overlays the image. Images can be shared on Twitter and Facebook, or uploaded to Evernote. The standard options include, zoom, rotate, switching image background color and image printing.
Simply go to an image, click on the Croppr icon next to the address bar to open it with the extension toolkit. Now the image can be rotated, flipped, zoomed (in or out), printed, uploaded to Evernote account and shared on Facebook or Twitter with the available options in the toolkit. To reload the image, click Reload the Original image and to view it in default size, click Reset The Image.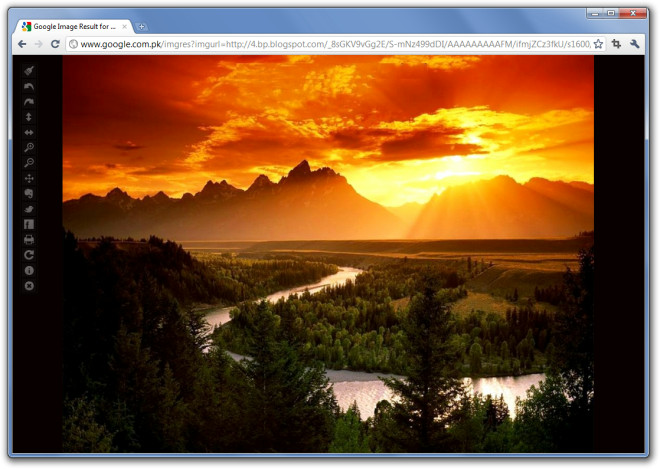 Croppr is an effective tool for easy viewing of cluttered and disproportionate images from websites. One good functionality is its ability to extract the biggest (original) image in the webpage. For example, in Flickr you see too much clutter and can use this extension to the original full resolution image.