CSS Poster Converts CSS File Into Flow-Chart Like Diagram
Handling CSS is easy on small scale, but when it comes to creating a dynamic website or blog with too many elements to handle, it becomes largely difficult for developers to resolve indiscrepancies. In such situations, web developers tend to dry run CSS code right from the outset to find anomalies. Since website with multitude of elements must have an enormous CSS file, it would be a bit challenging to scrutinize each line of code. CSS Poster is a web service to make handling of CSS file easier for you. It does nothing except mapping user-defined CSS file on a simple flow-chart looking diagram, letting you identify problems easily. You can either share the diagram link with others or save it on any local location to share with your development team.
When it is required to review your website main CSS file, visit CSS poster (link provided at the bottom of the post) and upload the CSS file. Now choose the font size and click Create Poster.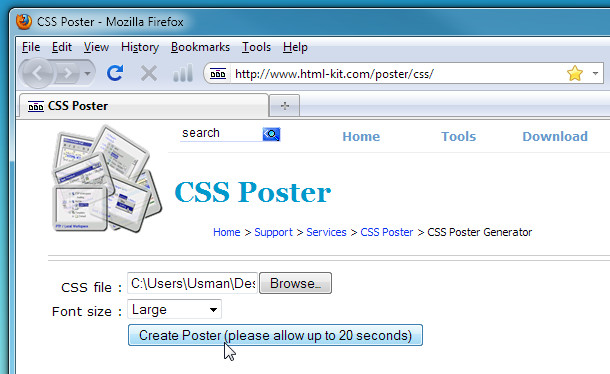 It takes some time, depending upon the number of classes included in your CSS file and total size. Click the download link below the image to save the diagram to disk.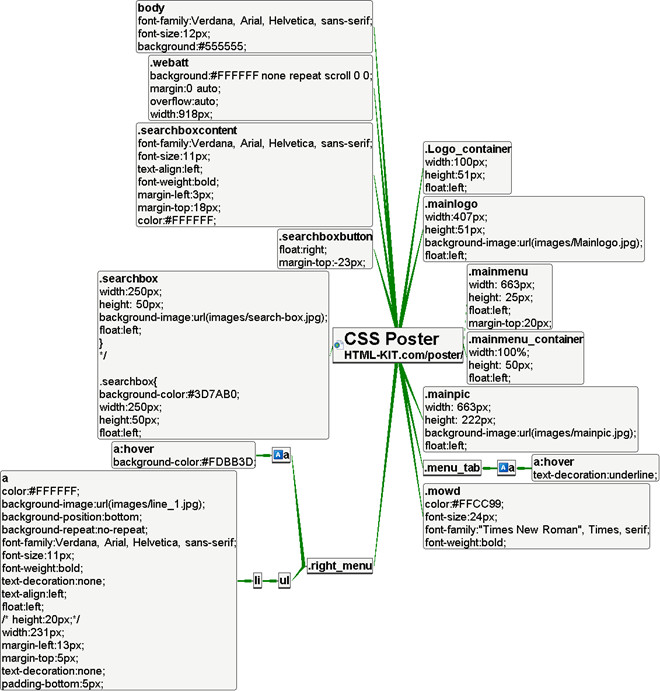 The screenshot shown above displays transformation of style classes defined in CSS file into CSS Poster generated diagram. You can see that content of CSS classes are contained in boxes with links referring to dependant classes, making it easier to review each style class.