Disable Theater Mode On Facebook & Get The Old Photo Viewer [Firefox]
Facebook has been cause for problems for a lot of people; whether it is because they've accidently shared an embarrassing photo with everyone in their friends' list or because they wrote a status update when actually they were trying to send a private message. This all has nothing to do with how Facebook works and more to do with how people you use it but sometimes, Facebook itself does annoy a user. The majority of annoyances stem from Facebook making changes to its interface or it introducing new features without giving users an option to opt out of it. One of the more unwelcome features that Facebook introduced was the image viewer that displays images in theater mode. Some Facebook users are not really happy with the new Theatre Mode for viewing photos. This feature displays photos with a black background, similar to a slide show. So, if you don't like it and want to browse photos the old way, then FB PhotoTheater Killer, a Firefox add-on powered by a Greasemonkey user script, disables the theatre effect of Facebook photos and albums. This handy add-on prevents opening of photos in the theatre mode and takes you back to the old style.
The Theatre Mode blurs the page and photos are displayed in a slide show style, with comments to the right hand-side of the photo. After you've installed the add-on, you will notice that the photos are displayed with the old viewer and you can browse Facebook just the way you used to. The left and right arrow keys will continue to function as a means of moving to the next or previous image although you will lose the Full screen feature that is available in theater mode.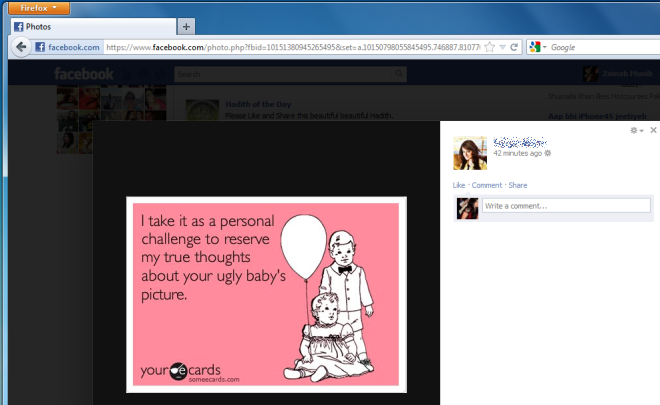 The add-on is basically a user-script so there aren't any security issues to it and it's a good alternative for people who aren't fond of scripts (for some reason) or who might have little or no clue on how to use them. Should the developer choose to go beyond what the script can do and develop it further, perhaps a way of enabling Full Screen in the old viewer would be a good feature to start with.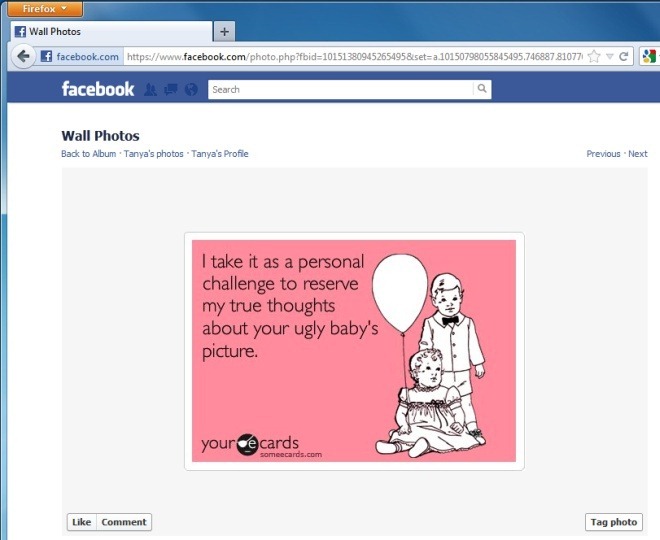 FB PhotoTheater Killer is a handy add-on for people who don't like the new photo viewer and would like to go back to old style. Install the add-on from the link below, give it a try and let us know what you think!
Install FB PhotoTheater Killer Add-On For Firefox