Download Any Song From SoundCloud With Soundcloud Super +2 User Script
SoundCloud is a great place for listening to songs, as you can find both popular tracks and seemingly obscure ones, too. It's also a great place to share your music with friends, see what they're listening to, and join groups that have similar taste in music. Soundcloud Super +2 is a user script that adds two more features to this service; it gives you recommendations as to which songs are good, and allows you to download any song you want in MP3 format. The script is available for Chrome, Firefox and Opera, and adds the features within the SoundCloud interface.
Once you've installed the User Script (no brainer – you need Grease Monkey to run it in Firefox), visit SoundCloud and search for any track. A Use right click save as to download button will be added just above each song's stream.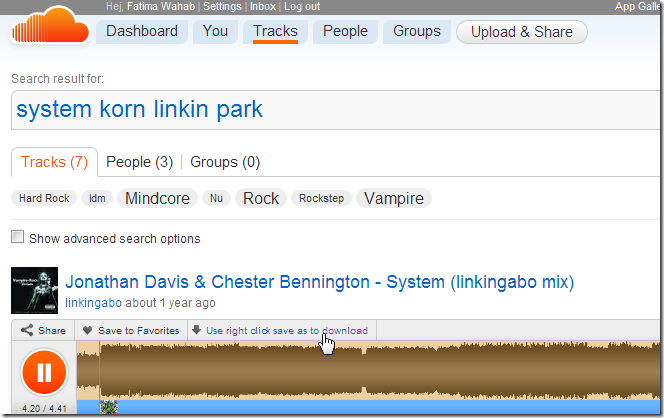 Without the script, if you were to right-click on the song, the context menu would have the same options that you would normally see when right-clicking on an image. With the script installed, the options in the right-click context menu change, and allow you to download the song. Right-click the song and select Save link as to initiate the download. The script does not automatically add the song and artist name to the title, and hence, the file is saved in MP3 format with the same name as it was uploaded with.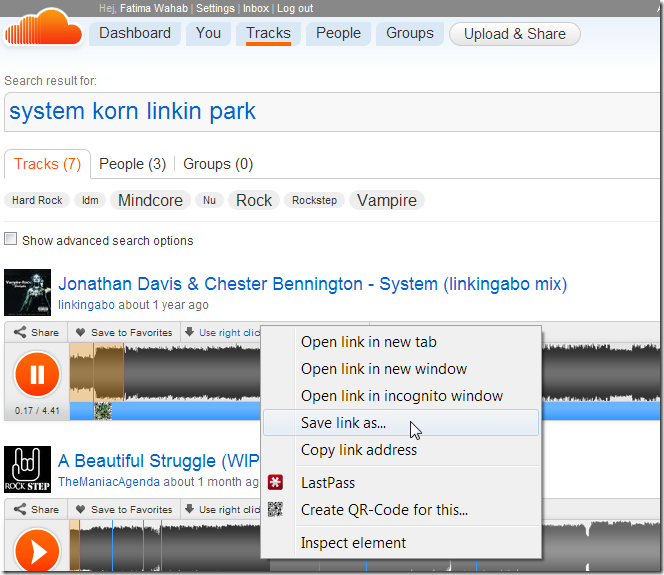 You can always change the name of the file name in the save file as dialog box. Suggestions for good songs is a feature that is dependent on the number of users of the script, and will kick in after 24 hours of installation. It shows recommendations for songs from EasyRec search engine.
Install Soundcloud Super +2 User Script