Download Data From All Google Accounts With Google Takeout
When it comes to launching new web services, Google seems to be on a roll. After bringing forth Google+ and Winyl, Google has introduced another useful web service known as Google Takeout. As the name implies, Takeout provides the utility of obtaining your saved data from numerous cloud services offered by Google. It basically allows you to download anything from your saved contacts in a Google account to Picasa pictures.
Using Google Takeout is just a jiffy. All you need to do is to login with your Google account to view the available information that can be downloaded.  For example, you can get your saved contacts, Google Buzz bookmarks, Picasa web albums and profile information.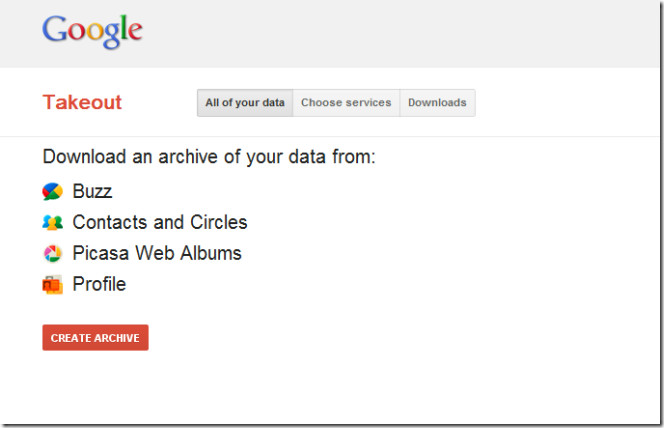 You can either download data from all your Google accounts or head over to the Choose Service tab to select specific services to download data from. To download your data, click Create Archive.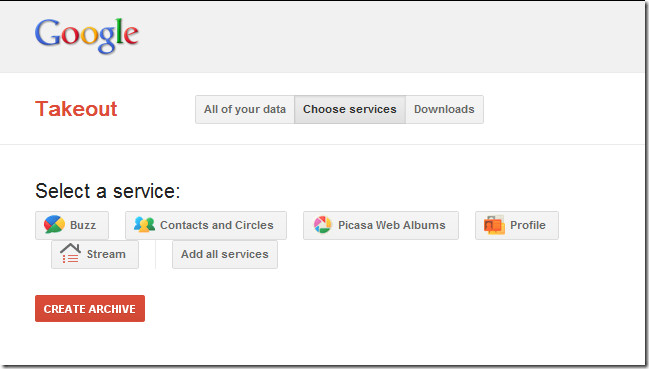 You will be down a preview of the available information which is available for downloading, along with the size of each file. Click Download to begin downloading the archive.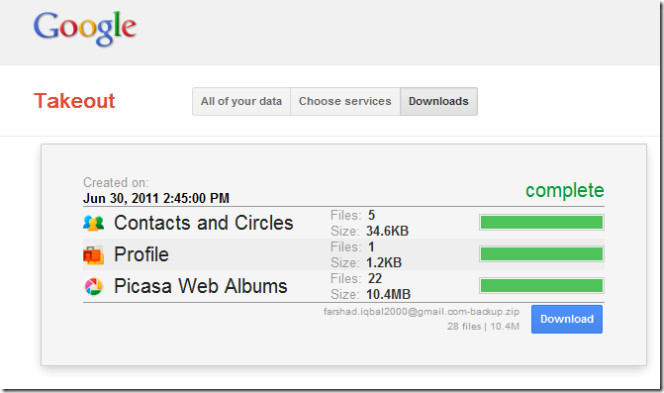 All data will be downloaded in the form of a compressed Zip folder, containing separate folders for each kind of data. For instance, your Picasa albums will be located in the Picasa folder, whereas a separate folder will contain your save contacts in the form of contact cards.

If you would like to export your saved data from multiple Google Accounts in a snap, Google Takeout is there for you.