Download Google Chrome 17, With Omnibox Prerendering & Increased Security
Google has just released Chrome 17 with several improvements and changes, including a preloading feature and improved protection against malicious downloads. The new preload autocomplete feature begins loading the page in the background as the user types a URL. Moreover, downloaded files are always scanned for malicious content against a whitelist of websites.
With the prefetch auto-complete feature, prerendering kicks in as soon you type a URL and the page is instantly displayed. Chrome 17 also scans .exe or .msi download files and compares them with a whitelist of websites. In case the file is not found in the list and is detected as malicious, the user receives a warning message. This whole process gives Chrome 17 users enhanced security while they browse the web. In addition to that, the new tab button no longer has a (+) sign on it – a minor cosmetic change, in our opinion.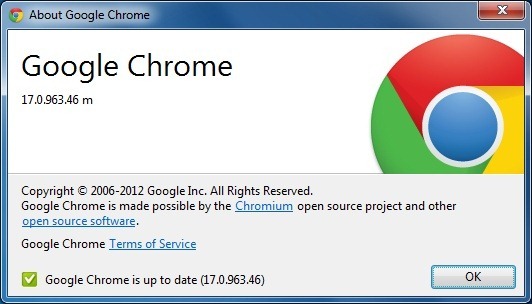 You can check the complete list of changes & fixes from the Stable Channel Update's page. As always, we recommend users to keep up-to-date with the latest version of Google Chrome. To get the latest version, just click the wrench icon in your browser and navigate to About Google Chrome option, or simply visit the link below to download Chrome 17.