Download & Save Web Page/Article In PDF Format – Web2PDF
Web2PDF is an online service which can quickly convert any website/blog homepage or article to PDF format. Just enter the URL, wait a few seconds(or minutes), and click to download & save it as a PDF document.

There are various methods to save any web page into PDF format. One is to paste the URL manually, second is to add the bookmarklet to the browser bookmarks, and third is to install the add-on if you are using Firefox.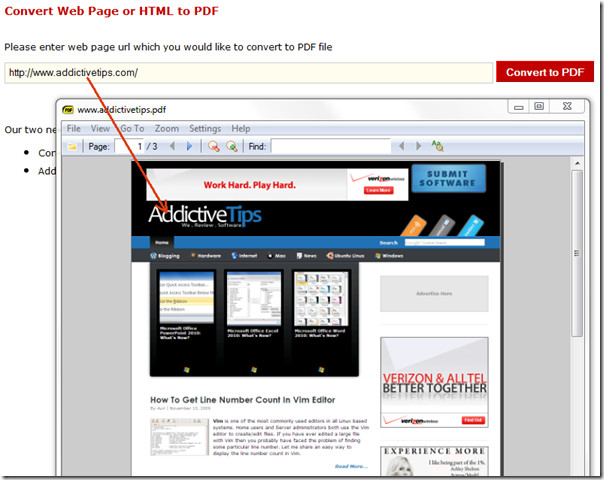 While testing I noticed that it was quite fast when converting any article or web page with less graphics. If the article is long and full of graphics, it would obviously take some time before the PDF file is ready.
The service also provides a button which webmasters can implement on their site. One click and the readers will be able to download and save the complete page as a PDF document. It works similar to clicking the bookmarklet but makes it easier for new visitors.
Enjoy!