drag2up – Upload Files To Multiple File Sharing Services From Firefox & Chrome
Out of staggering number of content sharing websites, one has to find the best service which should be used for sharing text, image, videos, and other types of files. drag2up is an extension for both Google Chrome and Firefox which makes sharing content with others over the web utterly simple. It supports all major content sharing websites, such as, img.ur, pastebin, droplr, min.us, CloudApp, hotfile, twitgoo, flickr, twitpic, and importantly Dropbox with many others to quickly upload and share files. From all these services, you will have to pick 3 for sharing images, text, and binary host file. Services can be switched back & forth anytime by simply dragging them into selected content sharing services list. Furthermore, it supports a wide range of URL shortners, including, bit.ly, goo.gl, is.gd, voizle, j.mp, etc., to shorten the URL of uploaded file on the fly. Before getting started, drag any file to bottom-right corner of the browser window to open settings page. Now drag the services to right sidebar which you wish to use for uploading images, text and binary files. Once list is defined, pick favorite URL shortner and close the window.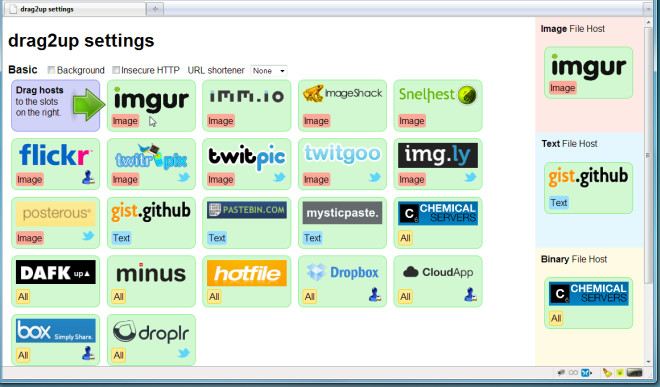 Drag the file from any local location to input field in order to upload the file according to its type, to specified service. Once uploading is finished, it will immediately shorten the uploaded file link and paste into input field in question.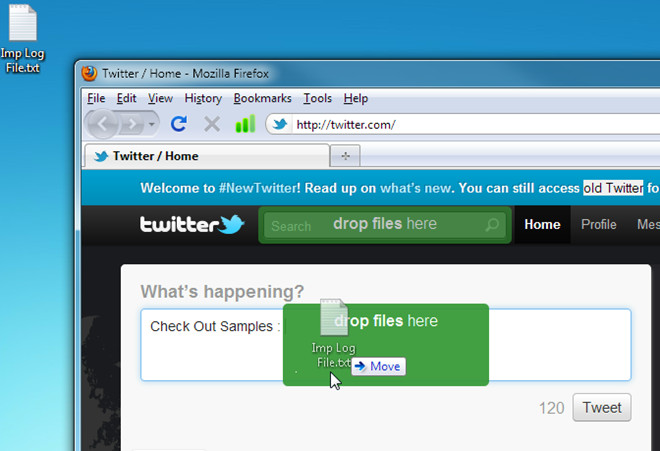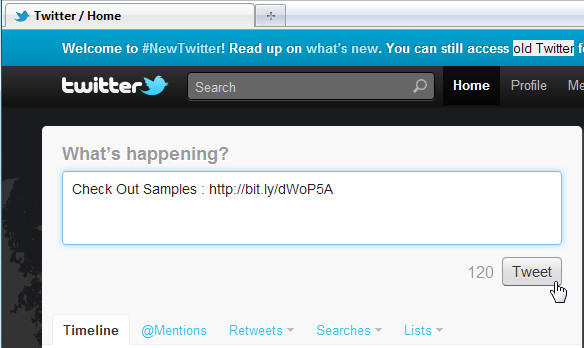 drag2up Extension for Google Chrome