Dragbox: Drag & Share Source Code Without Signing Up [Web]
Dragbox, a simple web application, allows you to share source code with others in only a few easy steps. All you need to do is simply drag and drop the code files into the provided container. As you drop these files, a link will be generated, which can then be shared with others. Your target recipients can not only view the code, but also manipulate it. Dragbox is completely free, and only requires a log in with your Facebook account. Once you're logged in, code files with a maximum size of up to 5MB can easily be shared.
To start off, login with your Facebook account, drag your source code files from the desktop and simply release the mouse button once inside the container. The file will instantly be added to Dragbox, and you will be able to view it at the bottom of the page.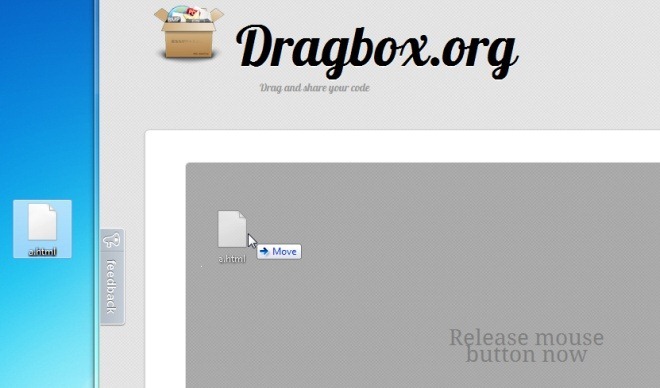 Clicking the file opens the source code and provides you with a link, which you can share with others. Click on the title to rename it, and click on the (X) button located under the link to delete the file. Once done sharing your code with others, click logout and you're good to go.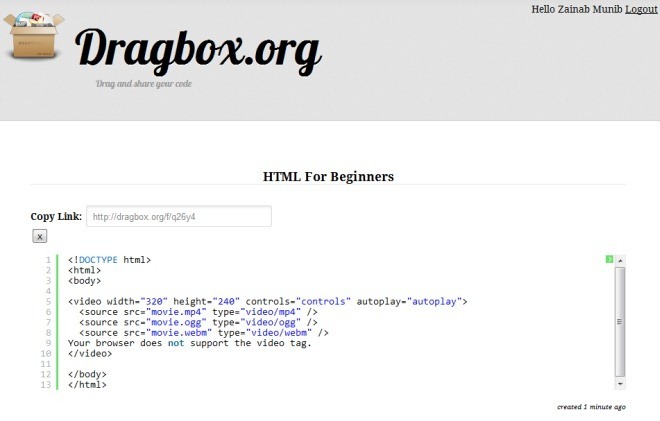 Dragbox is a simple web service that is especially optimized for quick sharing of source code. Programming professionals and web developers can all benefit from it. Visit the link below, give it a try and drop a comment.