Edit And Add Cartoon & Avatar Effects To Your Photos With Pho.to [Web]
Pho.to is a free photo editing web app, which lets you edit photos in numerous ways. You can add cartoon effects, frames and avatar effects to your images. In addition to that, you can also add professional touch ups, fixes and use filters to edit your photos. There is a wide range of photo editing apps out there, but pho.to's ability to add funny effects to images is what makes it unique. These effects can be quite amusing and you and your friends can have a good laugh.
The website has six options displayed at the top the page. You will find Touch up, Smart fix, Tools & Filters, Fun montages & Frames, Cartoons & face fun and Avatar options. Photos can either be uploaded from the local file system or by entering a URL.
The image is automatically touched up, and you may add or remove different effects. The effects you will find in this category are Skin makeup, Shine remover, Wrinkle smoothing, Eye makeup, Teeth whitening, Glamour effect and Enhance colors.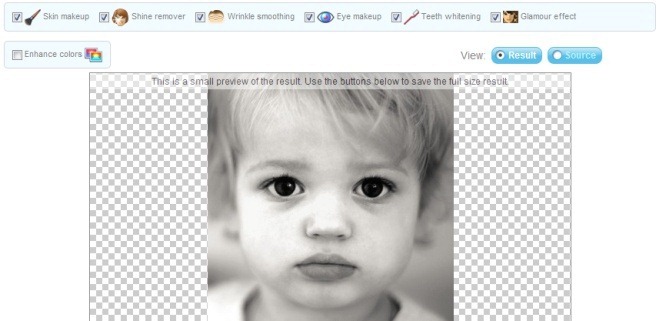 For the Smart Fix category, you will find multiple options above the image such as Lighting correction, Adjust saturation, Color temperature, Deblur, Denoise and Fix red eye. Pho.to automatically smart fixes your picture, but you can choose to add or delete particular effects depending on your preference.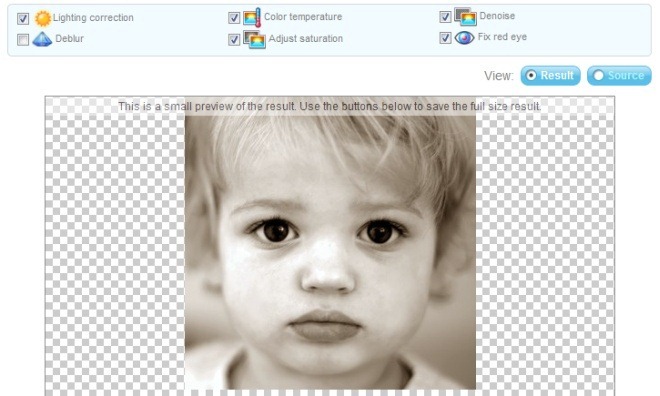 Next, the Tools & Filters option allows you to enhance your image by adding different filters and effects. Some of the effects include Sepia, Color tint, Black & White, Glamour Effect and so on.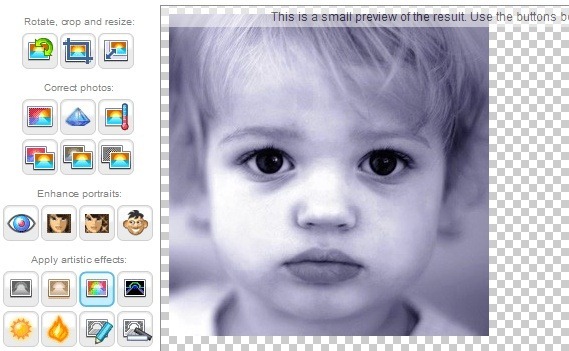 You can also add frames and other funny effects to your photos using the Fun montages & Frames category. Once a frame or fun effect has been added to the image, you can further add text, face auto-crop the image and add filters to it.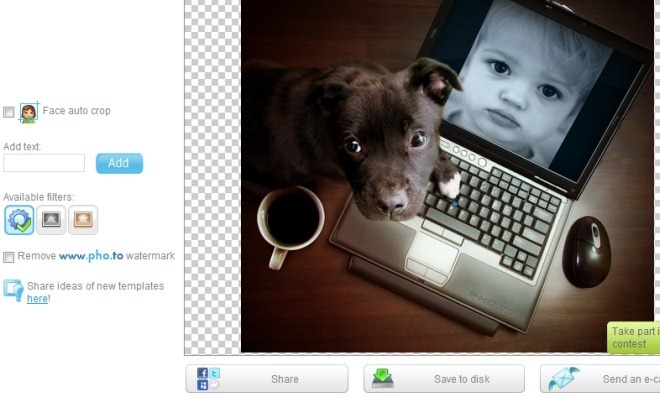 The Cartoons & Face Fun is what makes this app different from the others. This category has three basic options, letting you choose between Face morphing, Cartoon effect or Face auto crop options. Pho.to automatically adds a cartoon effect to your image, but you can change it back to the actual image by unchecking the Cartoon effect option. The Face morphing feature has a list of different emotions that you can add to the image.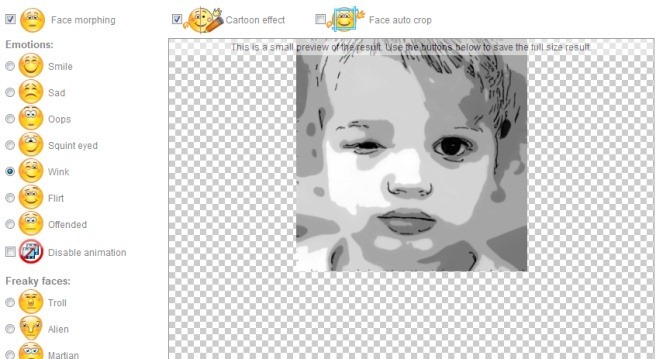 Once you're done adding effects and filters, you can share the photo on popular social networks such as Facebook, Twitter, LinkedIn and MySpace. Furthermore, you can save the image on your hard disk or send it to your friends or family as an e-card. Visit the link below and amuse your loved ones with your fun-filled creativity.