Email Encryption: How To Encrypt Email [Firefox]
Today I came across a remarkable add-on for Firefox that I have always been searching for. Before I begin, let me explain what is encryption and why it is needed?
When a data is send over the internet, there is no solid proof that it is secure. If you are using a unsecured WiFi, anyone with a brain can read your data. And in some cases few companies monitor their employees data and ISPs monitor their customer's data. Now this data can be Email too.
Obviously, this sort of spying is a serious breach of one's privacy. But what can YOU do to protect the data? When you send an email to a friend from office, there could be a possibility that someone else might read it too?
If you don't want anyone else to read the sensitive email except the original recipient, then you have come to the right place. Lock The Text is a new add-on for Firefox that helps users lock(encrypt) a text quickly.
You need to select the text  that you want to lock, right-click it, and choose Lock The Text > Lock from the context menu. This will shown a new dialog window where you need to enter the password to protect it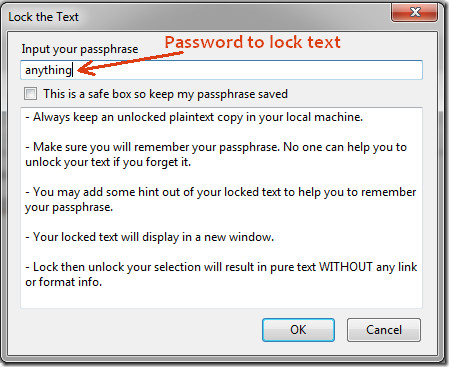 Once you enter the password and hit OK, another dialog window will open where you can see the encrypted text. Copy this encrypted text and place it in the email.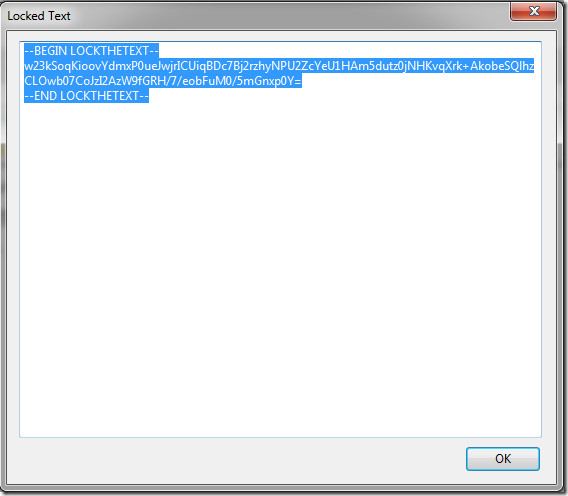 This password is used to unlock(decrypt) the text. In the screenshot below you can see how the sentence looks like before and after locking it.
Before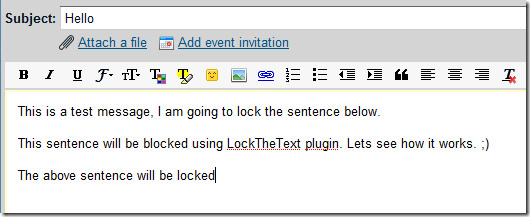 After

Now send the password to the recipient through phone, SMS, or any other method. The recipient must have this add-on installed. Now what he/she needs to do now is to select the locked text starting from BEGIN to END, right-click it, and choose Lock The Text > Unlock from the context menu.
This will open a new dialog window where he/she will insert the password(passphrase), if it is correct, then the unlocked(original) text will be displayed. It's that simple.
To install this add-on you need to open the .xpi file with Firefox. Enjoy!