Enhance Default Firefox Download Manager With Download Manager Tweak
The default Firefox Downloads Manager does not offer many features, thus forcing users to use add-ons, such as, DownThemAll (our review) and DownloadStatusbar to speed it up and customize. If you want to customize the appearance of the Downloads Manager to make it easier to watch the progress of downloads, pausing it, and opening the directory where the files have been downloaded, then Download Manager Tweak is one extension you should try. It provides an enhanced interface for the common Firefox Download Manager, allowing users to download in a new window or new tab, re-download deleted files and customize their download options.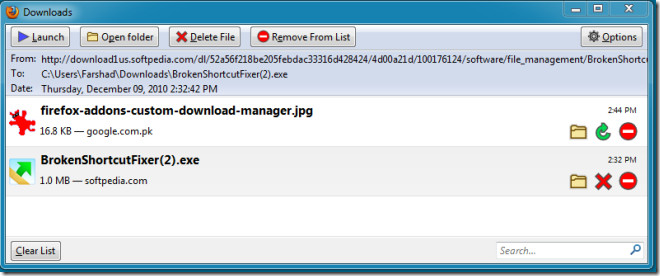 A nice feature of this extension is that it provides the option to re-download any files in case the original file is deleted. This can be done by selecting the name of the file that you wish to download from the list and clicking on the download button. This button appears automatically when you choose a file name which is deprived of a destination file.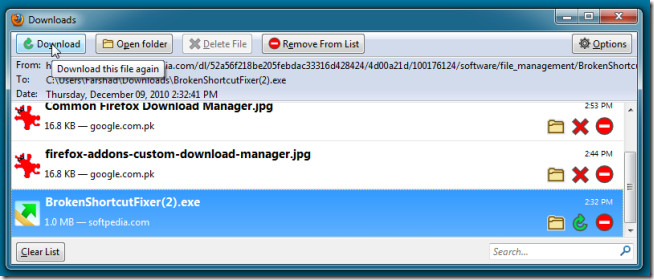 By clicking on the options button you can customize the Download Manager's settings in the following three tabs:
The File / Window tab can be used to choose if you would like to open the Download Manager in a separate window, a new tab or the sidebar. The same tab also allows you to customize it's start time, shutdown preferences and download list limit. Users can also select to limit the days that they would like to keep the download list for.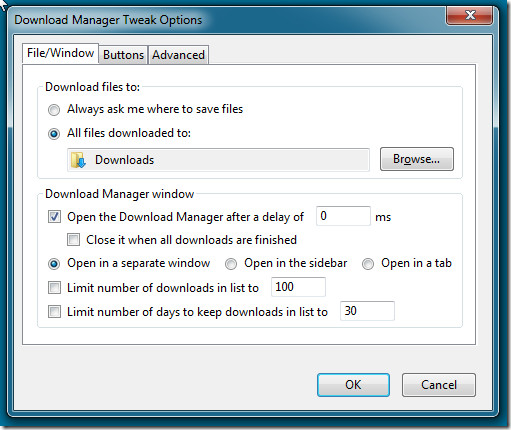 The Buttons tab can be used to customize the view of the Download Manager.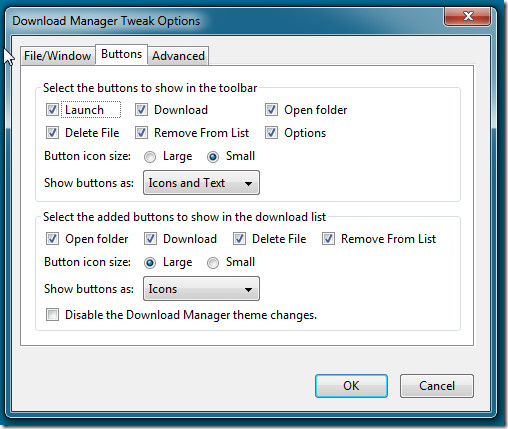 Likewise, from Advanced tab users can configure more visual and functional settings. For example, a user may choose to automatically launch a downloaded file after the download completes.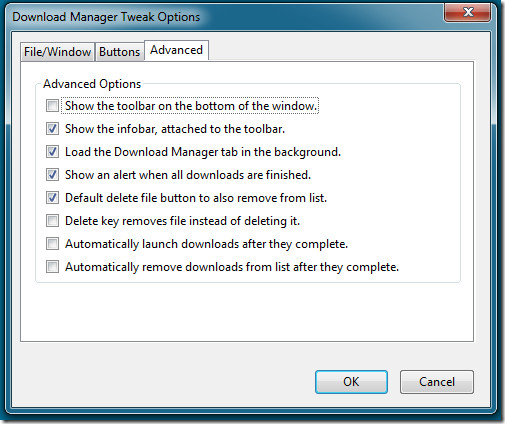 Download Manager Tweak is an excellent add-on for Mozilla Firefox that greatly enhances and provides additional options to conveniently customize the Firefox Download Manager.
Download "Download Manager Tweak" Add-on for Firefox