Export Your Facebook Events To Google Calendar In Chrome
Facebook events (virtual or otherwise) have become a quick and convenient tool for inviting friends and family to an event. It has even been a huge help in organizing events like get-togethers and maintaining a list of RSVPs for a party. While Facebook events may not be used for the same purpose or at the same level as Google Calendar, it wouldn't hurt if you could send your Facebook events directly to Google Calendar. Add Facebook Events to Google Calendar is a Chrome extension that does just what its name says.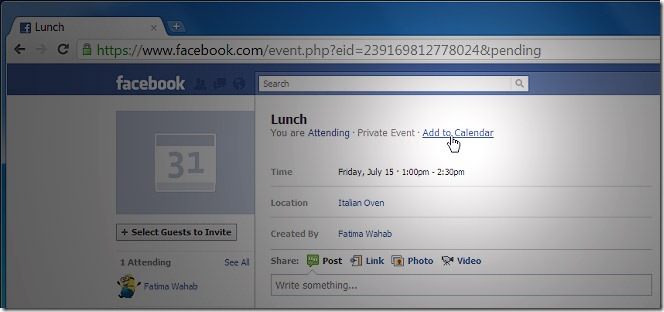 The extension adds an Add to Calendar option to an event page. It doesn't let you export events in bulk, you'll have to do them one at a time but it's a time saver nonetheless. The extension exports the event name, time, date, location and description to Google Calendar and adds a link to the event page on Facebook to the entry on Google Calendar.
Install Add Facebook Events to Google Calendar For Chrome