Extragram Brings Extended Instagram Functionality To The Web
Instagram is a photo-based social networking service for iPhone. As we know it is an app for sharing random photos (after applying filters) with your Instagram followers, alongwith the ability to upload them to other social networking websites such as Facebook, Flickr, Twitter, etc. Unfortunately, it does not allow any way of going through your posted images. Despite a million users Instagram has suffered from a decent user interface. Nonetheless, it appears that the Instagrams recent move of opening their API to third party developers has finally paid off. Extragram is a web service that acts as a web interface for Instagram. It allows going through your shared images, searching for new images, sharing them across social media websites and much more. It does not require a separate account and you can login with your Instagram account to enjoy these features. The great thing about Extragram is that it does not restrict you to sharing your own images and provides the option to search and add images to your favorites list.
To get started, login with your Instagram account. The user friendly interface of Extragram provides a pointer image on the home page that redirects you to the sign in button.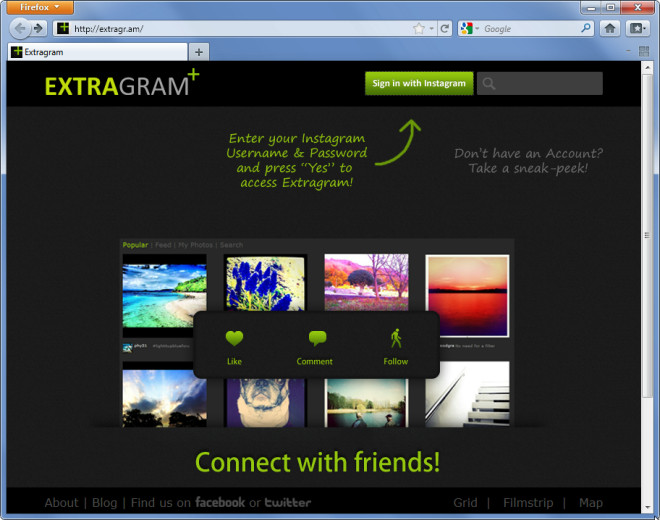 Before signing in with Instagram account info, you can check out demonstrations for each provided feature, this includes a demo feed, access to popular images, a demo My Photos section and the utility to search for images.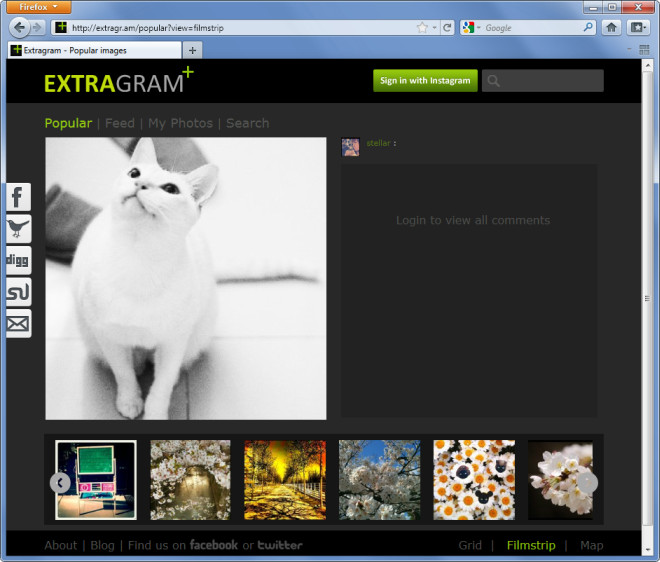 Once you are logged in, these features can be benefited from in real time.  For instance, you can see your posted images from My Photos, check out the feed and search for images posted by other users (from the Search option). Numerous social media accounts can also be connected to Extragram to instantly share your posted images.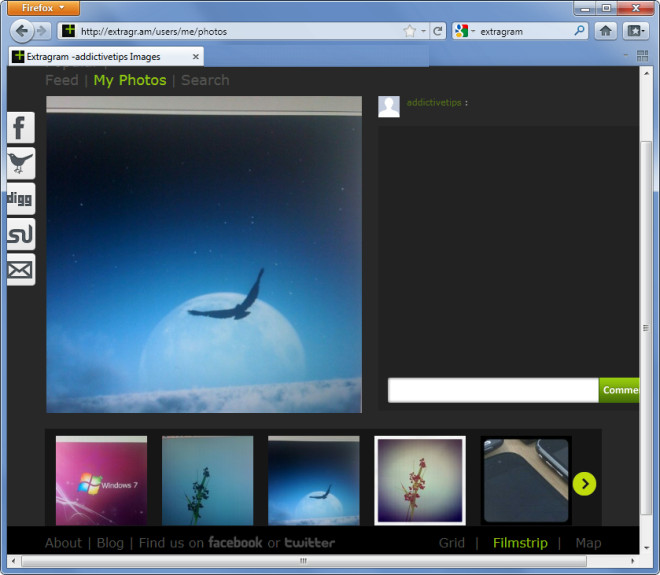 You can view image search results in Grid and Filmstrip style list and select image tags from the search result for finding desired type of images.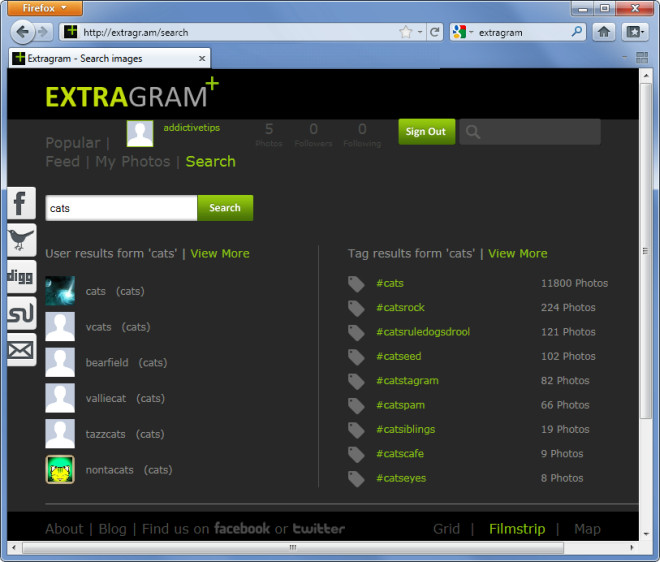 These images can be shared and added to your favorites list. There is also information displayed regarding the user who has posted the selected image including a thumbnail view of his/her profile picture, username and connected accounts URL.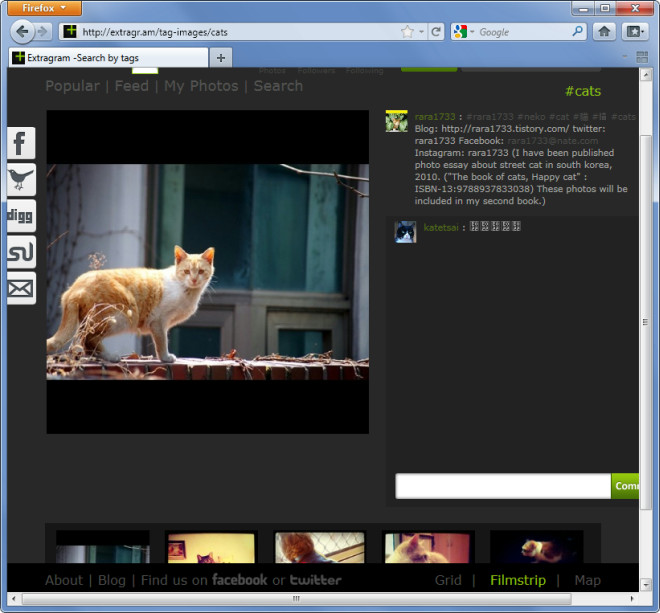 The map view allows searching images by area or city. This comes useful for users who would like to check out the most popular images of one specific area.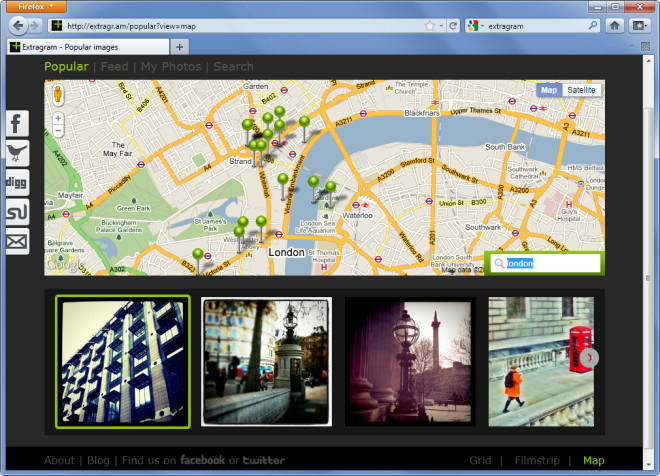 With an excellent user interface and extended feature support, Extragram is a must-have web service for Instagram users.