Facebook Chat Bully Hides Facebook Chat Bar, Offline And Idle Users
For some reason, Facebook has decided to make some of its current features ugly to fight back the growing popularity of Google+. The logic behind it is understandably this; people will keep coming back to complain, and true to that strategy out came the ugly chat bar which will now rule the right side of your screen. Facebook Chat Bully is an extension for Firefox and Chrome that auto hides the annoying chat bar, it removes offline friends from the list and shows only the online ones. You can also opt to hide your friends' display pictures next to their names in the chat bar.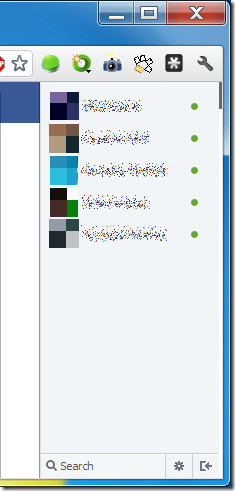 Once installed, you have to enable the extension's features in whichever browser you're using from the extension's options. For Chrome you get three options; to hide offline users, to hide idle users and to hide users' avatars (display pictures). The extension will automatically hide the side bar when you login without having to enable it separately.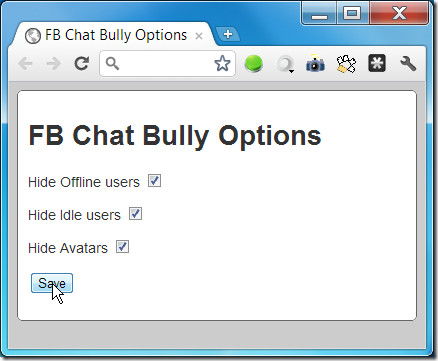 The extension works the same in Firefox, the side bar has to be hidden from the extension's options. You can also choose to hide online friends in the left panel, hide offline users in the chat bar, hide idle users, hide users' avatars and hide the status icon which indicates if a friend is online, idle or offline.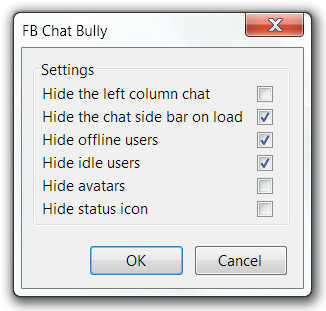 If the chat bar isn't minimized, it will take up the same amount of space as it did without the extension, but offline users will be hidden if you've enabled that option. The extension will effectively render the chat bar in its true nature; useless.
Install Facebook Chat Bully Extension For Chrome & Firefox