Facebook Tweak Makes Facebook Notification Bar Static [Firefox]
Do you hate scrolling all the way to the top of the Facebook page to check your notifications, friend requests or messages?  Facebook Tweak is a Firefox add-on that provides the perfect solution to your dilemma. It tweaks Facebook's blue bar by letting it stick to the top of the page even when you scroll down, keeping the notification bar static. More on this after the break.
Normally, when you scroll down the page on Facebook, the blue bar disappears and moves up with the page. The only option you then have, is to scroll all the way back to the top of the page to check your notifications. Facebook Tweak simply tweaks the Facebook page and keeps the blue bar floating permanently on top of the page irrespective of scrolling, allowing to to check your notifications, messages and friend requests.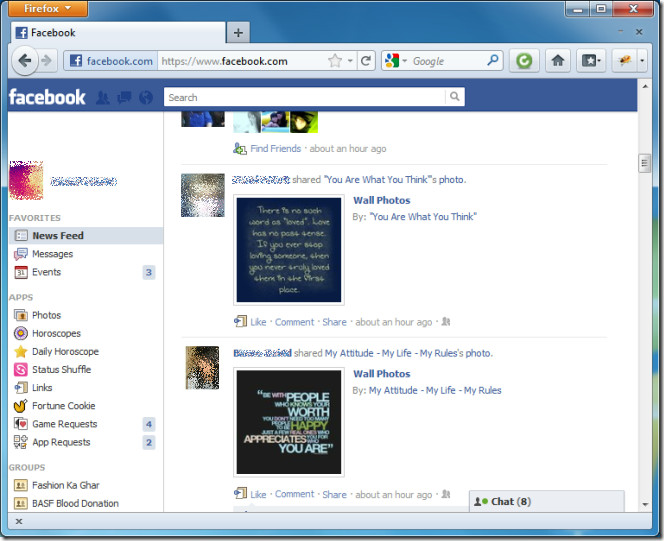 This is a simple but useful add-on that lets you enjoy browsing Facebook without getting annoyed. To install, visit the link given below and don't forget to send us your comments and suggestions.
Install Facebook Tweak Add-On For Firefox