Fav.tv Is A Gorgeous Social Network For TV Watchers [Web]
Whether it's Gossip Girl, Entourage, Beverly Hills or any other show we're watching, we always want to stay up to date about the latest episodes and happenings. Sometimes, just watching TV shows is not enough; we want to discuss and share our favorite seasons with our friends. Fav.tv, a web app, brings us all we ever wanted to know about out favorite shows and programmes. This app is a new social network for TV, combined with a beautiful interface, that lets you discover new shows and hot news about existing ones. The website has multiple social features, and you can use Facebook or Twitter to sign in.
Once you've added friends to your list, you will be able to view and comment on their activity, such as watched episodes, comments and more.
Fav.tv is always updated with new and popular shows. All these shows can be viewed on the featured networks displayed at the bottom of the page. Fav.tv also lets you view show timings for all these networks.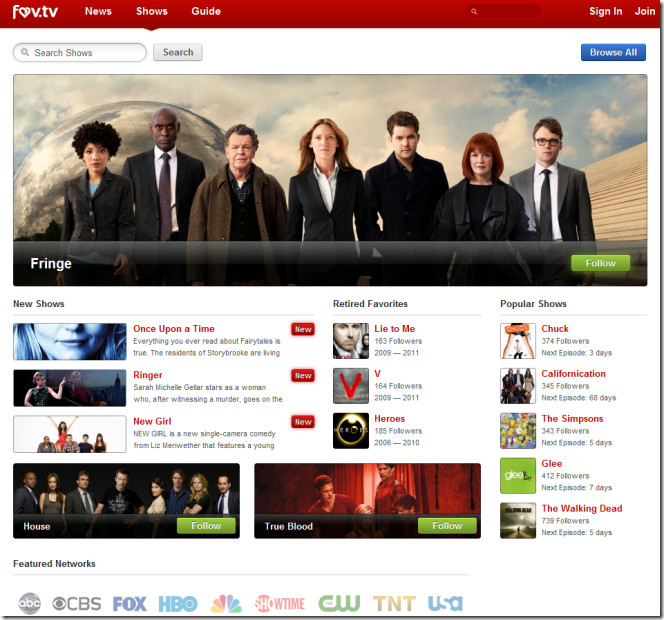 You can also search and read about episodes to find out the latest. Furthermore, watching different clips related to these episodes is also possible.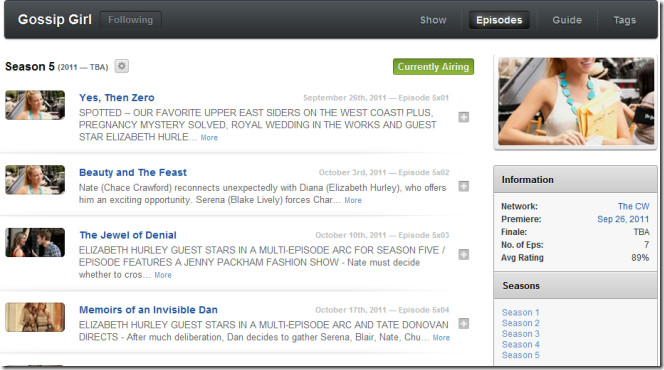 You may log in using your Facebook account, and it will automatically create a profile with your display picture. You can edit your profile, add friends and write something for your friends to see and comment on.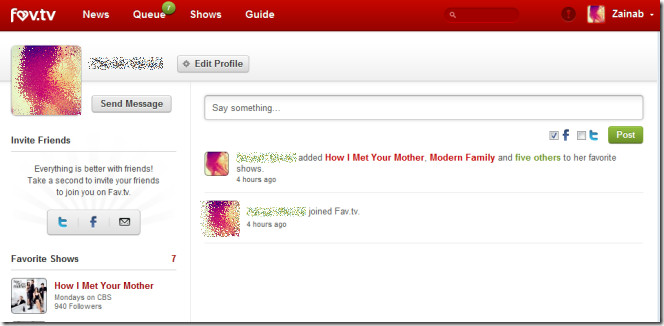 Mark as Watched option allows you to keep track of your watched episodes.

Fav.tv gives its users a very interactive and social experience regarding TV shows. The web app holds promise, and hopefully will continue to grow and improve as time progresses. Fav.tv also provides dedicated Android and iPhone mobile apps. Visit the link provided below and explore its wonders.