Find Basic Errors In Your CSS Code With CSS Lint
Ever spend days writing the best CSS code in the world only to discover that something isn't rendering quite right? What's worse is that after spending a tedious and somewhat frustrating time trying to find out what's wrong, you discover it was just a basic syntax error and that's when you might want to kick yourself. CSS Lint is a web app that performs a basic check on your CSS code. It highlights errors and warns you if there is anything in the code that might not render properly. It lists errors, line number of each error, a brief description of the error and how to fix it. The app also tells you if the error will reflect across all browsers or just one particular browser.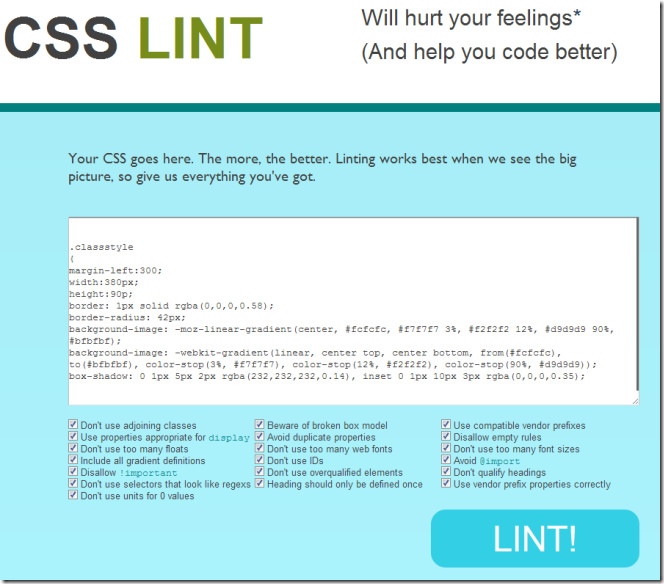 The app checks the code based on 19 different rules, you can choose to have the app ignore any one of them by unchecking the respective box on the home page. To process code, simply copy and past it in to the area provided and hit Lint.
Errors are identified with a red warning sign while warnings are identified with yellow ones.