FindTheBest: Compare Products & Services, Make Better Decisions [Web]
Informed decisions are usually the best ones. When shopping, comparing multiple items of the same category can help a lot in buying the right product for the best price. The caveat is, using the internet to compare products and services can be real tiresome, as most sources of right information are scattered, and sometimes, this much information might be overwhelming. FindThebest is a web app offering a comparison engine that gathers data from different sources, and lets you browse or search products in various categories, ranging from electronics and health care to the best cities to live in, or almost anything.
FindTheBest is organized into ten basic categories: Business, Education, Electronics, Health, Home & Family, Motors, Reference, Software, Sports & Recreation and Travel & Lifestyle. It also has a Newest Comparison option, which consists of the latest products and services. If you cant find a product in the lists, just enter it in the search bar and a page with results will be displayed. Each category is further divided into sub-categories, and you can view all using the View All option at the end of the list.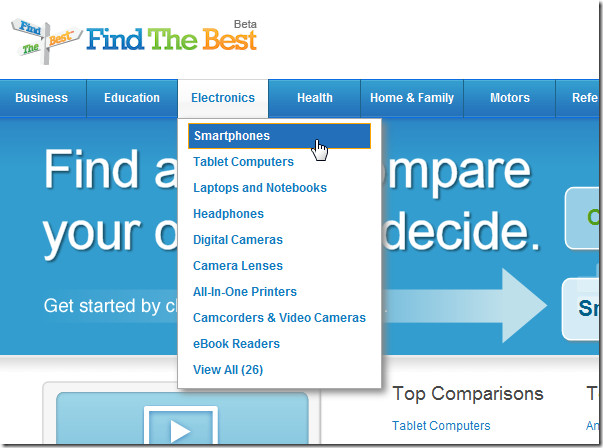 A list is displayed when you select a category, e.g., if you select Smartphones, the resultant page will list multiple features, specifications or different options on the left side. This section is different for category and is context-sensitive. Select the check boxes to narrow down your comparison and view a shorter list of products that you can select from. Once you have selected a number of products or services, just hit Compare to initiate a competition between your selected products.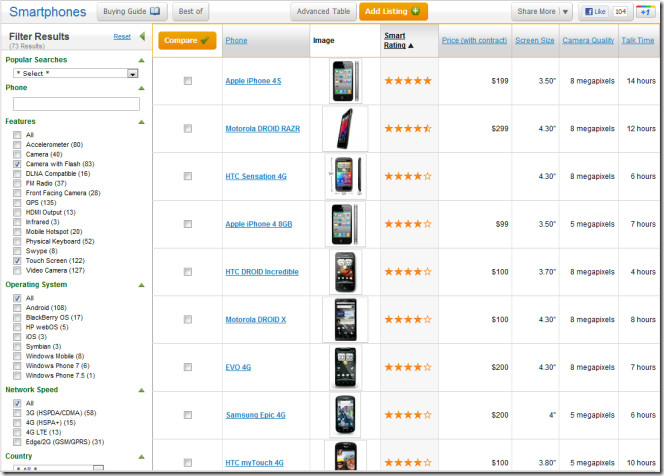 Detailed comparisons are displayed in tabular format, and multiple products can be included.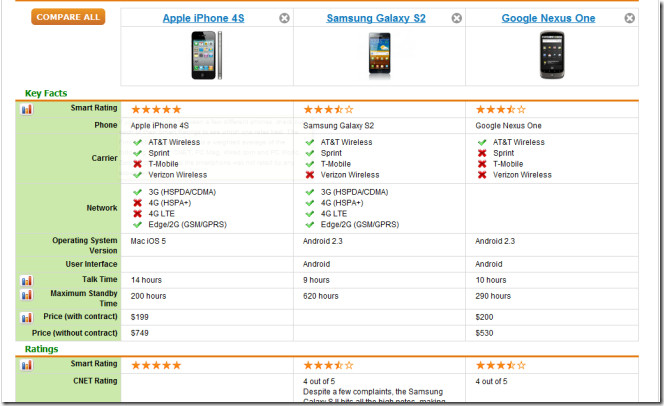 FindTheBest has the most accurate & updated data on millions of products & services, with a side-by-side comparison that helps you make better decisions. It covers almost anything you can think of, so give it a try and hopefully you'll be able to avoid marketing gimmicks and tactics. Visit the link provided below to start comparing products and services and FindTheBest for yourself!