Format Text Into Multiple Columns, Change Size, Brightness & More [Firefox]
Column Reader is a unique and interesting Firefox add-on that acts as a multi-column reader with configurable layout and domain-specific settings. This handy tool aims to optimize your web reading experience by offering you with multiple features, such as formatting a webpage with up to seven columns, horizontal or vertical page-wise scroll modes, full screen and more. Once you've installed the add-on, you will be able to view a toolbar on one side and a document miniature view on the other side. Moreover, the page can be darkened and the lighting or contrast can easily be changed. Also, when you click an image, you can view it in full screen. You may also save different settings as default or for different domains.
Column Reader adds a button to your toolbar that you can click to enter or exit the content selection mode. Click the icon that the extension adds next to the URL bar and a red line will begin to appear around an element when you mouse over it. Click to select the content and you will enter the column reader mode. You can exit the reader mode by pressing Esc or clicking the button in the toolbar again.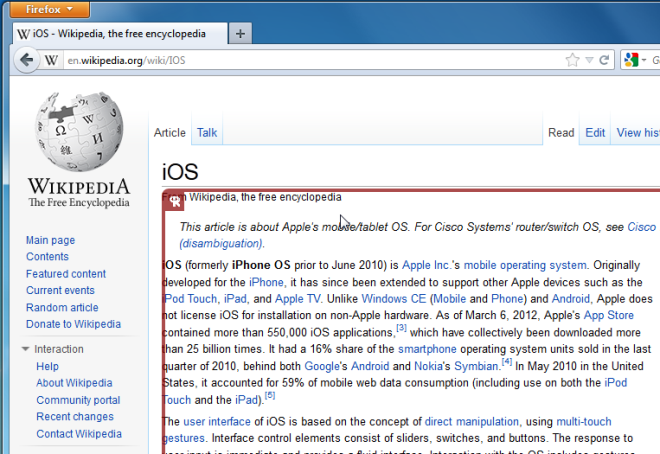 When you've selected the content, you will find a toolbar either at the top or left hand-side of the page with multiple options, such as number of columns, full-screen mode, margins, page layout, scrollbar layout, text size, color transformation and more. To the right  hand-side, you will also be able to view a miniature view of your document, so you can conveniently move the red circle to go to a particular part of the page.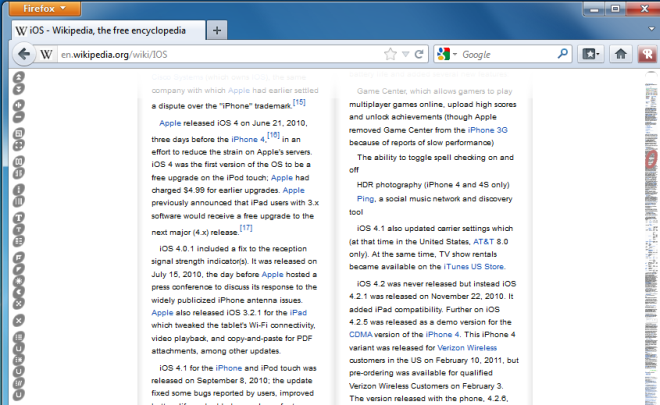 The brightness of the page can be increased or decreased and you can also add a black background to the page. Similarly, text size and number of columns can also be increased or decreased. In addition to that, the up and down arrows provide users with quick scrolling, and you can enable the masked mode with centered content to view a part of the page without any clutter.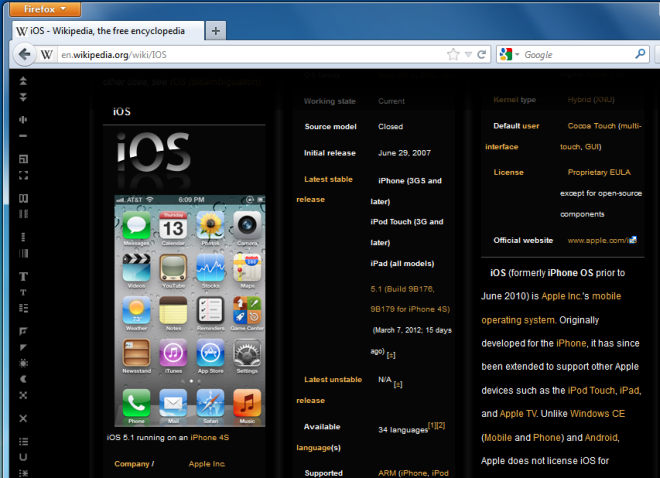 Column Reader can be useful for people who regularly read articles online and sometimes find it difficult to focus on content because of the clutter, size of text or contrast of a webpage. The add-on is highly customizable and you can change the settings according to your preference. Install the add-on from the link below and try it out for yourself!
Install Column Reader Add-On For Firefox