Generate PDFs From Text Files With Text To PDF Converter [Web]
Want to quickly convert a text file to PDF without going through the hassle of registering and installing a software? Text To PDF converter is a web app that allows you to convert plain text files to PDF files online, with only a few clicks. This online tool does not require any sign up or installation; just upload a text file from your system and it will quickly get converted, downloadable as a PDF.
Just click Choose File and browse for the target text file in your system. Once the file is uploaded, click the Convert and Download button.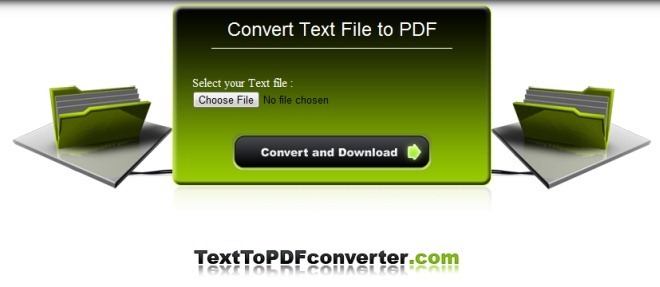 A PDF format file will be downloaded to your system, which you can read with any PDF reader. The conversion speed, naturally, depends on the size of the text file, but is generally fast.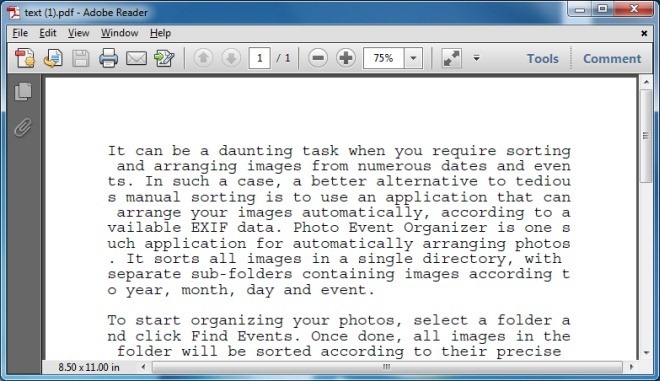 This is quite a handy web app and is completely free. It saves up a whole lot of time, and manages to convert text files to PDFs quickly. Visit the link below and let us know what you think.
Visit Convert Text To PDF Converter