Get Google Calendar Events Notifications On Desktop [Chrome]
When it comes to remembering important dates and events, I don't happen to have the brightest of memory. Therefore, I often add reminders on Google Calendar which alerts me every time an event is near. It alerts me by sending an SMS on my mobile device, but if I am too busy working on the desktop computer or watching movies, I miss them too. Checker Plus Lite for Google Calendar is a Google Chrome extension that provides desktop reminders for scheduled meetings, tasks and events from your Google Calendar profile. All reminders are displayed at Windows notification area above system tray with options to make the reminder display as conveniently as possible.
After installation, it adds an icon next to the address bar. Before configuring advanced options, make sure that you're logged in with Google account credentials. Once you're logged in, click its icon and then select Options to customize reminder related settings.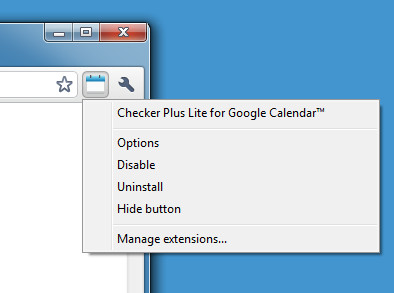 Configuration options include, enabling desktop notifications for reminders, including a voice notification, notification display timeline, time display format (e.g. 12 or 24 hour time display), notification text size, enabling SSL (Secure Socket Layer) option and more.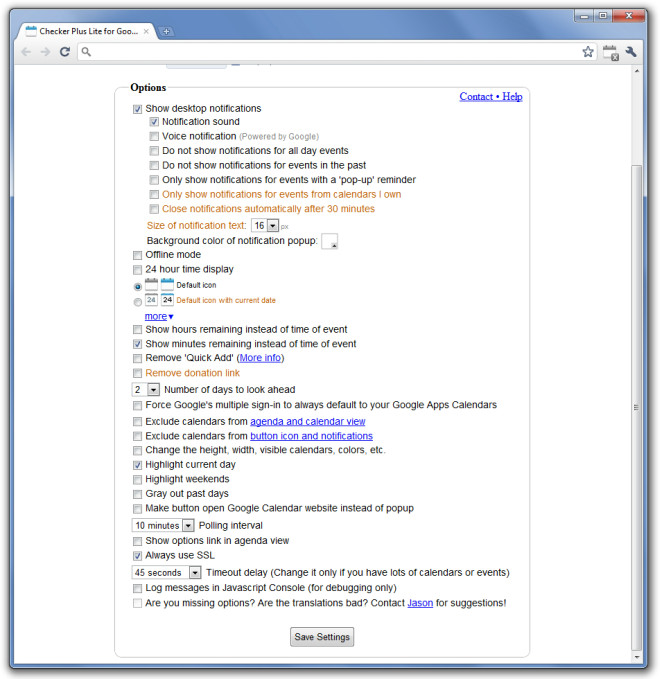 A notification message will pop-up over the system tray area, showing the upcoming scheduled event, meeting or task.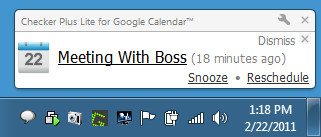 Checker Plus for Google Calendar Extension for Chrome
Update: The Checker Plus Lite extension is no longer available in the Chrome Web Store, therefore the above link will now take you to the original Checker Plus extension.
Note: This is a Lite version of the Checker Plus extension. It was developed because the original Checker Plus requires additional permissions for Evite and Facebook events. The Lite version does not require any permission and is solely for displaying Google Calendar events.