RadioEnhancer: Get Track Change Alerts & Remove Ads From Pandora [Chrome]
Pandora is a famous online radio and music recommendation service that includes every type of music, but the visual ads on newly designed HTML 5 based Pandora interface can be really annoying. RadioEnhancer,formerly known as PandoraEnhancer, is a Chrome extension to get rid of all visual advertisements from the revamped HTML 5 interface. Additionally, it comes with features to send desktop notifications for song changes, select and copy lyrics to clipboard, remove "Are you still listening" dialog, disable tooltips, conceal header ribbons & promobox, and extend station listing.
Pandora has different banner ads that are displayed to the right of the page.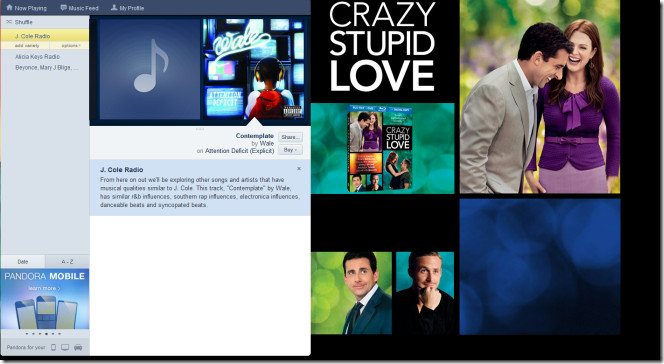 This extension removes all advertisements from interface and displays the Pandora background image instead. You can choose to display notifications when a video ad is skipped. Furthermore, lyrics of the current song can be copied to the clipboard.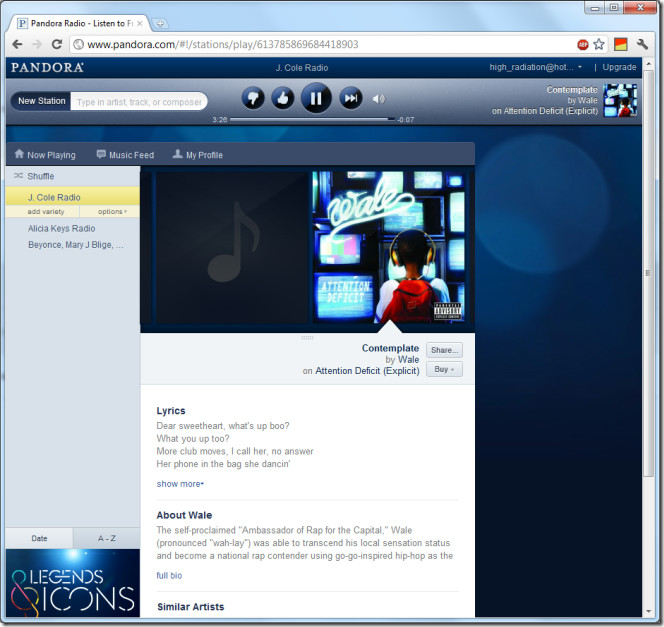 It sends desktop notifications, which show artist and track name every time the track is changed.

Once you've installed RadioEnhancer, a button will be added next to address bar. Clicking that button reveals the Options page, from where you can remove banner & visual ads, tooltips, top ribbon and promobox in order to extend the station list. You can also append configure link to Pandora header and enable option to send notifications when the song changes, when "Still Listening?" dialog is skipped or when a video ad is blocked.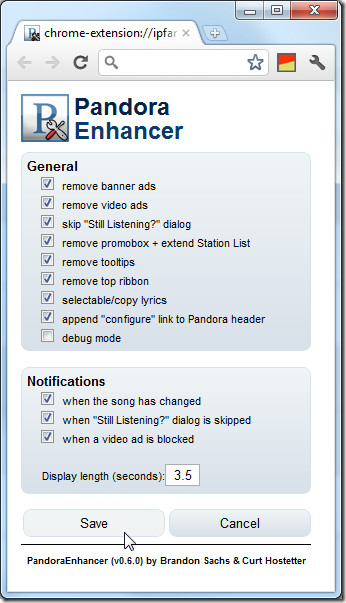 RadioEnhancer is a handy extension and is worth a look for regular users of Pandora.
Install RadioEnhancer Extension For Chrome