Google Chrome Translate Extension
Want a Google Chrome Translator that can perform translation of any web page into any language? Meet Google Translation Bar and Google Translate Simple, both extensions have their own unique style when it comes to translating a web page.
Google Translate Simple
This is a basic extension that adds an icon next to the address bar. If you want to translate a web page, just hit the icon, select the language, and click the Translate button given at the bottom of the list.
The translated page is opened in a new tab. It uses Google Translate service for translation.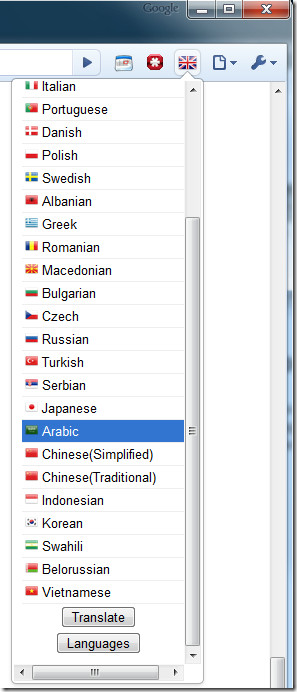 Google Translate Simple Extension
Google Translation Bar
This extension does not add any icon, rather you will see a small icon in the address bar when a page has stopped loading. Click this icon and a new translation bar will be displayed below the main address bar.
Now select the language to translate into and hit the Translate button. What is stunning is that it translates the web page instantly at that time without loading it in a new tab. You can switch between different languages and it will translate the page without opening a new tab.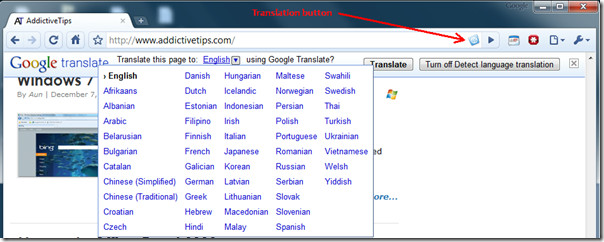 Google Translate Bar Extension
Conclusion
Both extensions are great but I would prefer using the Google Translate Bar extension due to two reasons. First that it saves some space by not adding the icon in the main bar, second it translate instantly without loading it in a new tab.