Google Correlate: Draw Graphs And View Corresponding Search Trends [Web]
Google Correlate is a new search analytic tool from the internet giant allows you to draw graphs and search queries that follow a similar trend. You can search trends over time by drawing a curve, and in addition to that, can also download the results as CSV file. Basically, it checks which queries best mimic the curve that you've drawn. Using Correlate, you can upload your own data series and see a list of search terms whose popularity best corresponds with that real world trend. If you don't have your own data, you can simply enter a query, and Google will show matching patterns. Just draw a graph and hit the Correlate button. Examples of usage include, but are not limited to, if you want to find out queries whose search activity rapidly decreased in May 2010 and increased exponentially in October 2010, then this is the tool that will come in handy.
Google correlate has a simple interface and is easy-to-use. On the homepage, you will be able to find the Documentation, Comic book, FAQ, Tutorial and Whitepaper. You can access all these and read them in order to understand how Google correlate works, or if you have any questions just go to the FAQ. Click Search by Drawing to draw a a curve and see what correlates.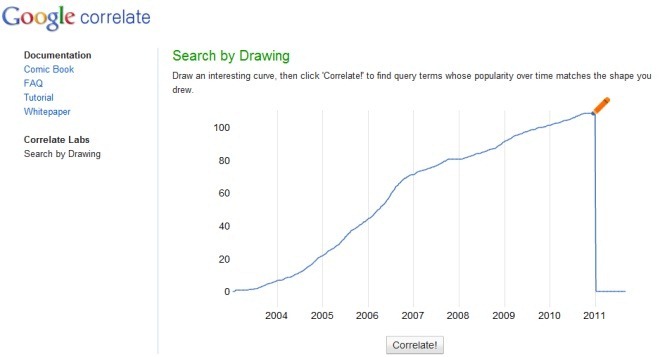 For the time being, Google correlate does not support international data, so you can either upload time-based or state-based data. You can also enter a query and search the results.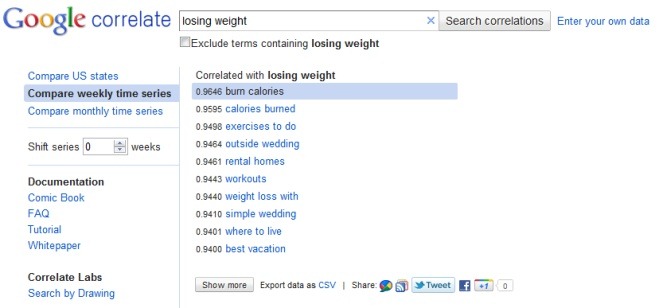 Furthermore, you can view a Line chart or a Scatter plot depending on your preferences.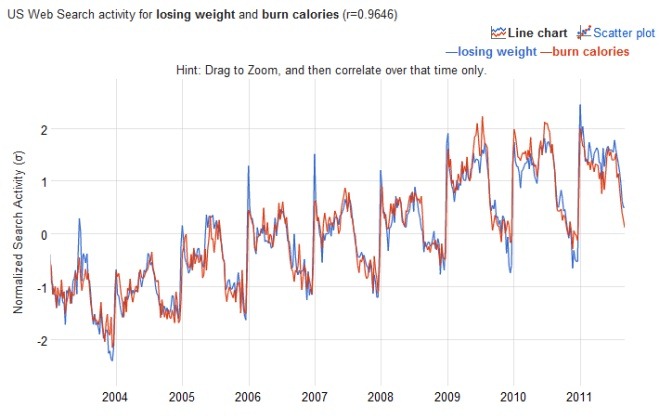 You can also drag and zoom in to view monthly or weekly series for a selected time.
You can also view weekly time series by further dragging and zooming in, on a particular area of the graph.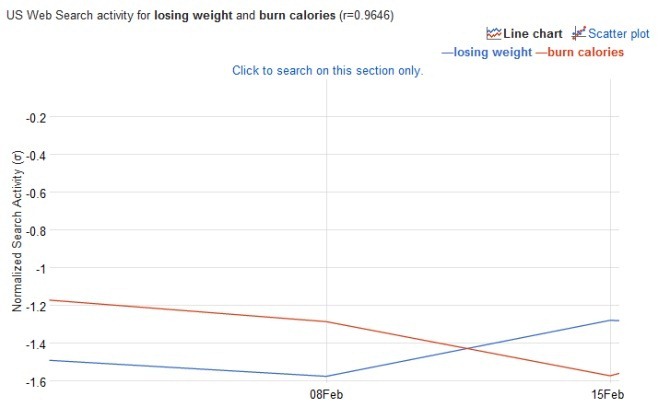 In our opinion, Google correlate, in league with Google's Insights service, make the most powerful search analytic tool combination that should satiate most of your needs. Visit the link below, check it out and let us know what you think.