Grafire – Project Management, Time Tracking & Invoicing With 1GB Space
If you've ever fallen in love with a project management tool only to find that the free version doesn't exactly fulfill all your wild dreams or that upgrading to the paid version just to get that one feature wasn't as great an idea as you thought then Grafire might interest you. This free web service is…free. Other than just being free, it manages time spent on tasks, multiple projects, clients and lets you create and send out invoices. The interface is extremely easy to use and the service itself is rich in features that could easily satisfy small scale project, client and time management needs.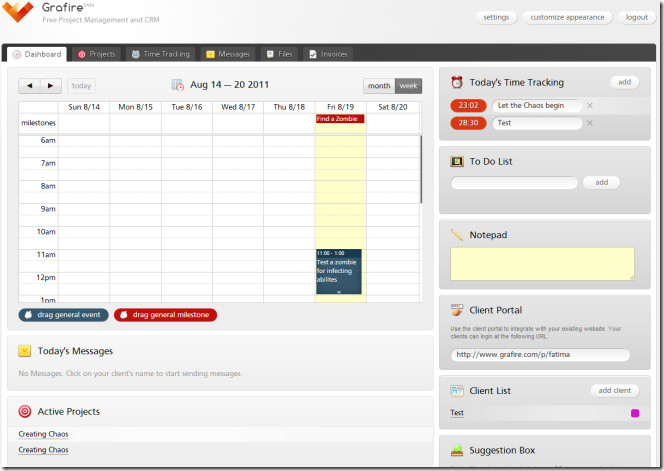 The service interface is extremely easy to use; it gives you a dashboard to get an overview of your projects, milestones and currently active tasks. Each major function like adding a Project, Time Tracking, Messages, Files and Invoices, is delegated a separate tab. From the dashboard, clients can be added, tasks can be started and notes can be created.

To add a project, go to the projects tab, type in a project name and click Add Project. The project will be created and you can specify its detail by clicking on it from the list of projects in this same tab.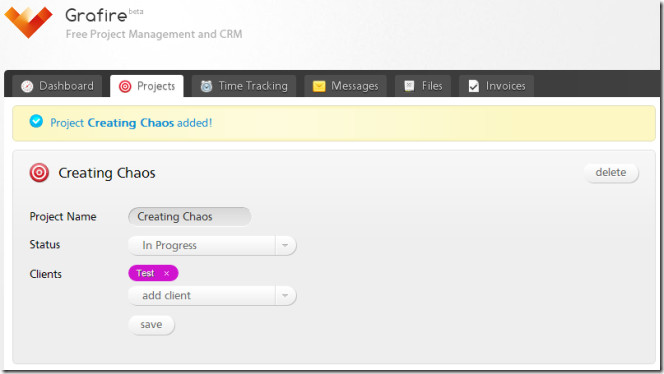 You can set a project's status and specify a client and add files to it. Clients are added from your list of existing clients.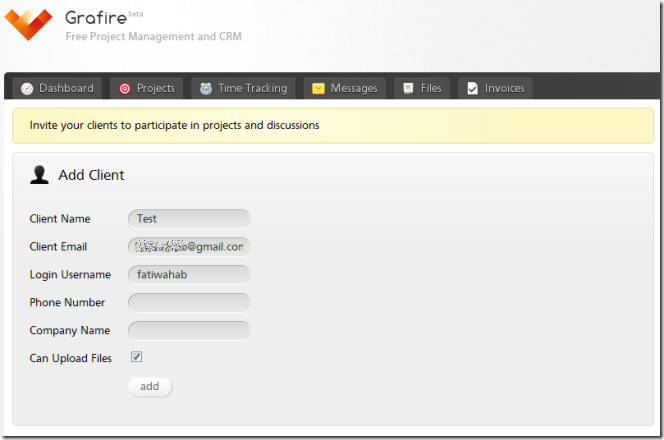 To add a client, go to the dashboard and click the Add button next to clients on the right hand panel. Enter a client name, email address (you can send clients messages from the service's interface) and other details. You can also allow the client to upload files to the service however the client will need to have an account on the site. You can send the client login information by clicking on the Send Login Information button on the client's page. Once added, you can also specify a color for the client's name to appear in, to make organization and identification easier.

To start tracking a time spent on a task, you can either add the task from the dashboard and click the timer button to start it or go to the Time Tracking. By entering and starting a task from the Time Tracking tab, you can also associate it with a project.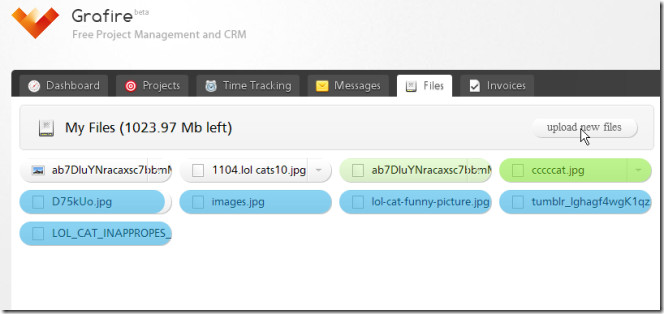 You can upload files to projects in one of two ways. You can visit the Files tab and upload files here. This adds all files to a central location where they are available for all projects to associate with. Alternatively, you can also upload files from a project's page by either picking one from the already uploaded ones or uploading a new file altogether.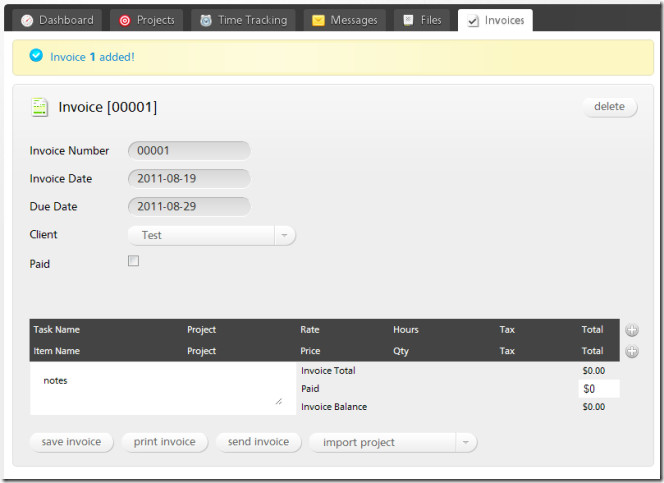 The service lets you create and send invoices to clients who are using this service. The invoice lets you specify rates for different items based on the time spent on a project or the number of deliverables. Invoices are numbered, given a due date, can be marked as paid, printed and saved (for sending at a later date).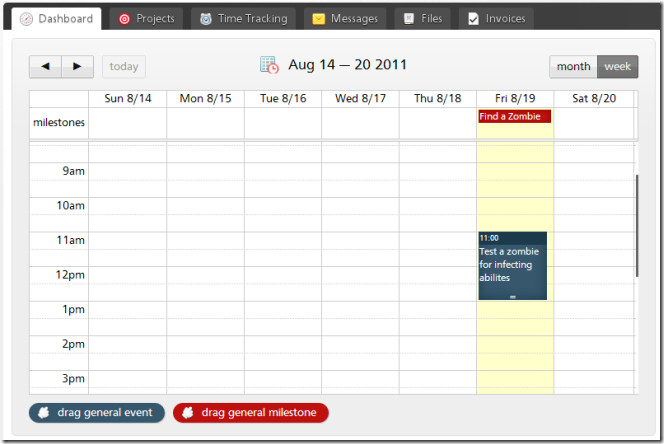 While the 1GB file space means that the service is more suitable for freelancers or is best used for small projects, it has an events and milestones feature that you might want to use regardless of the size of the project. Events and Milestones are any noteworthy task related to any project and are added on the dashboard. To add either a milestone or an event, drag the respective button on to the calendar. Click the box to add text. Milestones are added to days and events are added to days but are time specific.