Hide/Remove Ads Banner From MySpace
Do you frequently use MySpace and are brainsick of all the advertisements in there? I personally hate all those flashy ads on MySpace due to two reasons, first I never click on such ads, secondly they take a lot more time to load. Removing ads from MySpace needs only two simple steps.
If you are using Firefox, install GreaseMonkey script, it is a small add-on that manipulates how web pages are displayed by using small JavaScript codes. After you have installed this add-on go to Tools > GreaseMonkey and click Enabled.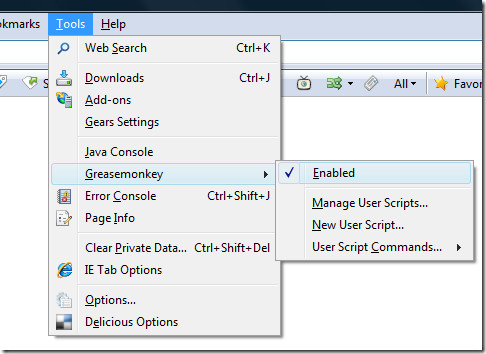 Once it is enabled you will see a small highlighted logo in the status bar(see screenshot below).

Now install the Ad Slicer for MySpace script by going to userscripts.org.  The button to Install will be given on the top-right side.

After you click Install, wait for a while and you will see a pop-up window with installation details, click Install again(see screenshot below).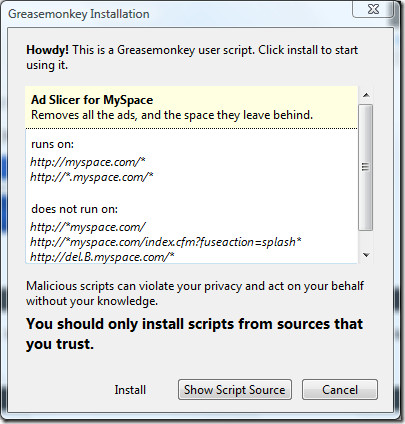 That's  it, now the installation is complete, to check weather the script has been installed successfully go to Tools > GreaseMonkey > Manage User Scripts, if you find Ad Slicer for MySpace in the list it means it has been installed successfully.  Now go to MySpace and you will find all advertisements vanished forever. Enjoy!
Got a Question, Please leave a comment.