Beta-Searchable: Highlight Text On Websites To Search On Google, YouTube & Current Page
Beta-Searchable is a Chrome extension that provides you with super fast search results for highlighted text on almost any website. It lets you save a lot of time when you have to search the same term on multiple websites. With it, you can get Google search results, Google images, YouTube videos and social results from Topsy. All you have to do is select some text on a website, and a tiny pop-up will appear with Google Search, YouTube, Google Images and other buttons. Additionally, you may also lookup the same term on your current domain. Clicking the tiny arrow at the top of the pop-up lets you switch to social pages that are retrieved from Topsy. Moreover, the extension lets you view most used, recent and related websites.
While you're browsing the web, you may come across a word that you would like to lookup on Google, YouTube or on another service. With Beta-Searchable, simply highlight it, and a pop-up with multiple buttons will appear over the selection. Pick an option from the pop-up, and your search results will instantly be displayed within it. You can either click the arrow located to the right hand-side of the pop-up or click the tiny dots displayed at the top to navigate between pages.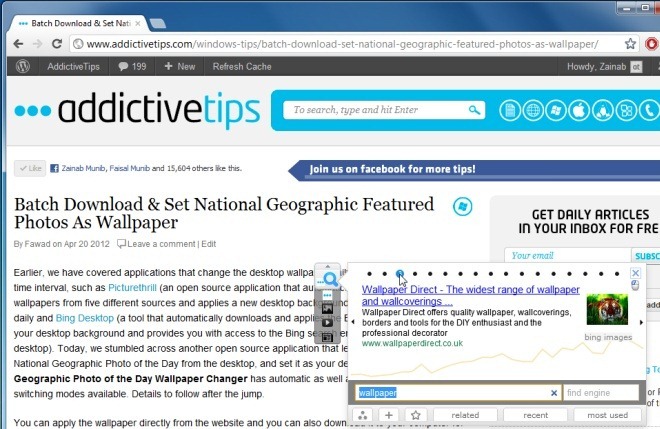 Beta-Searchable not only provides you with search results, but also lets you view most used, recent and related websites. You can select an option from the pop-up and click it to launch the website in a new tab.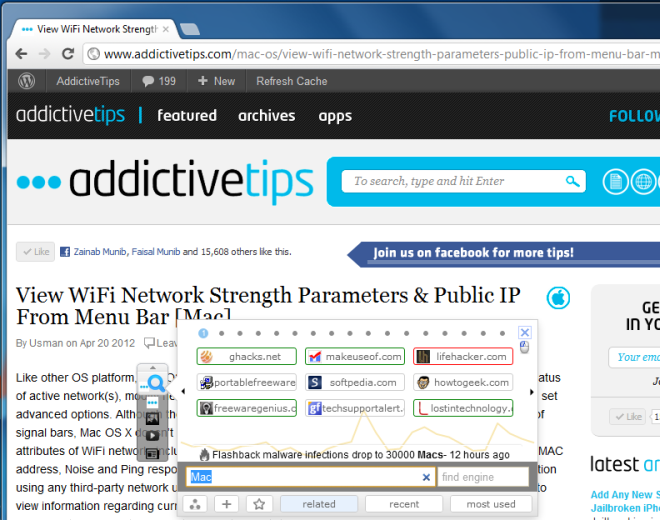 When you select a video from the list, the extension plays it right on your current webpage in a compact player, which is displayed under the pop-up.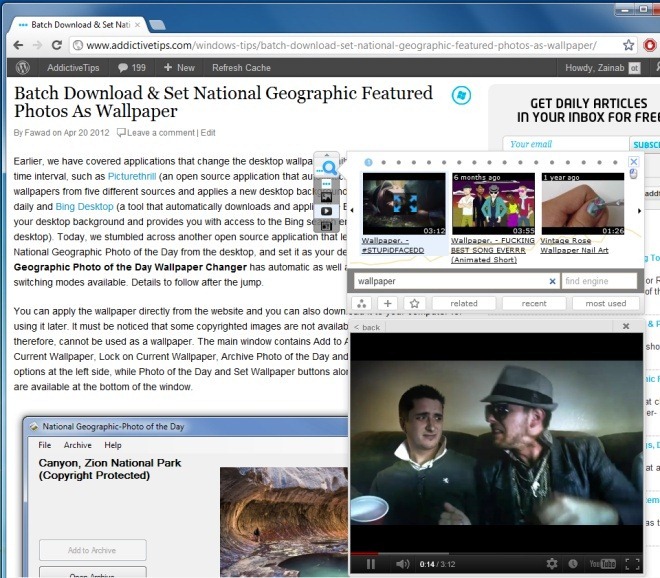 Once you have Beta-Search, you will no longer have to navigate away from your current website to lookup terms, watch related videos or find content about it on social pages. The extension increases your productivity, gives you powerful search options and enhances your web browsing experience.
Install Beat-Searchable For Google Chrome