How To Create/Make Charts And Graphs Online For Free
OnlineChartTool is a free online service that lets you make professional looking charts and graphs. It allows you to save it and share it with your friends and co-workers. You can also print them using your printer.

You will need to register with them(which will take a few seconds) to begin creating charts. Once done, you will be emailed the login details. Login and click on Graphs tab to begin. You will find different types of graphs: Bar graph, Line graph, Area graph, Pie graph, XY graph, Radar graph, Scatter graph, Bubble graph, Meter graph, and Line/bar graph.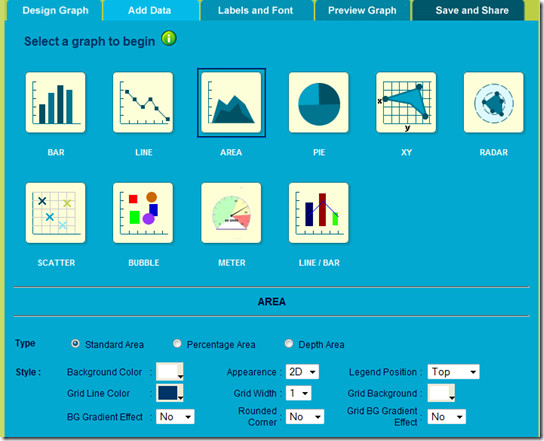 Once you have select the graph,enter the data, select labels and fonts, preview the graph and save it in the end. I have come across many online chat creators, but this one is the most flexible, you can customize anything you want and the end result is a professional looking graph. Making a graph requires only 5 steps and you are good to go. Here are some more screenshots of different tabs.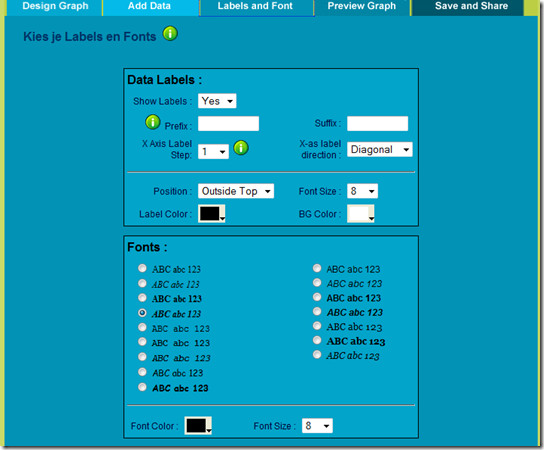 Once your chart is ready, you can email it or download it in the following formats: Png, Jpg, Pdf, and Csv. Enjoy!