How To Sync Search Box Content In Firefox
SearchBox Sync is a small add-on for Firefox that updates the search box content every time you make a search on any popular search engine(Google, Yahoo, Live, Amazon, Wikipedia, YouTube, eBay, etc). You must be thinking how it's helpful? But once you get used to it, you will find it very useful in certain circumstances. It saves us from typing the search terms over and over again.

To add support for more search engines and to customize the synchronization rules go to this add-on's options.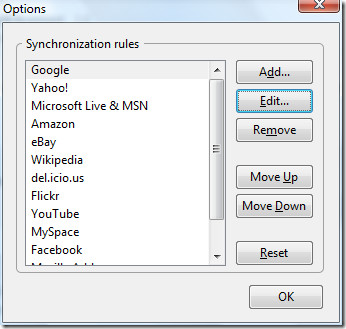 Select any search engine from the list and click Edit to change the sync rules. There are two rules types: Simple and Regular Expression. You can also disable the rule.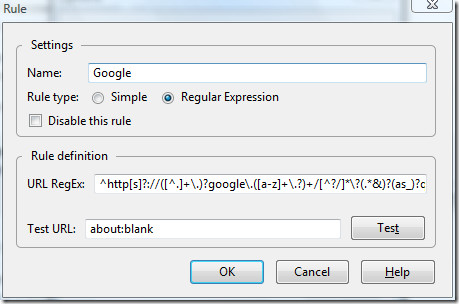 You can enter the rule definition and test it before applying it. It is a lightweight add-on that is both handy and efficient at the same time. Enjoy!