How To Sync Your Firefox Bookmarks Across Different Computers Using Xmarks
Suppose a situation where you have two computers, one at home and one at office. You bookmarked an important article at home and would like to show it to your co-workers, what would you do? Suppose another situation where you have a home computer and a laptop for travel purposes, you bookmarked important websites at home and would like to access them in your laptop while traveling to a far away never land.
Xmarks is an awesome add-on for Firefox and other browsers that can sync the bookmarks between multiple browsers and computers instantly. Currently it supports Firefox add-on only, add-ons for other browsers are coming soon. I decided to test it on two different computers(for the sake of  convenience I am naming them Computer A and Computer B), both running same version of Firefox but different versions of Windows OS.
Xmarks works by syncing your bookmarks with it's server, you will need to create an account with them to begin. After you have created an account with Xmarks, right-click the Xmark icon on the right side of the status bar and select Xmarks Settings.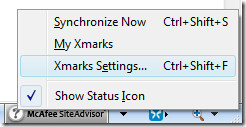 Now enter your username and password and click Synchronize now.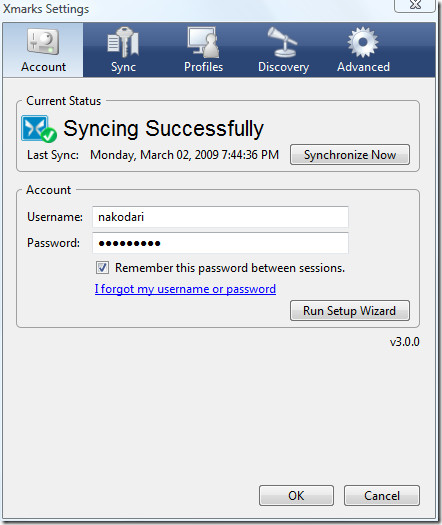 It will begin syncing your bookmarks with the server.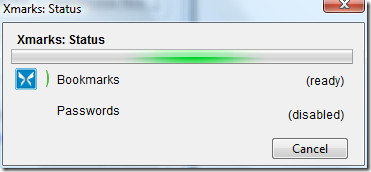 Now to sync bookmarks from Computer A with bookmarks of Computer B, install Xmarks on Computer B, login with the same username and password, and click Synchronize just like you did on Computer A.  But this time you will be asked three options as shown in the screenshot below.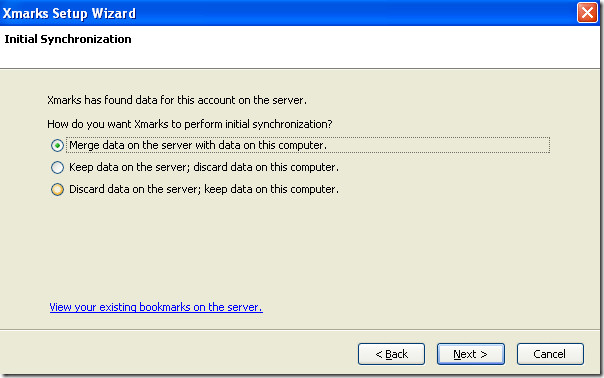 Select the first option(which is selected by default) and click Next. In the next step again select the first option and click Next.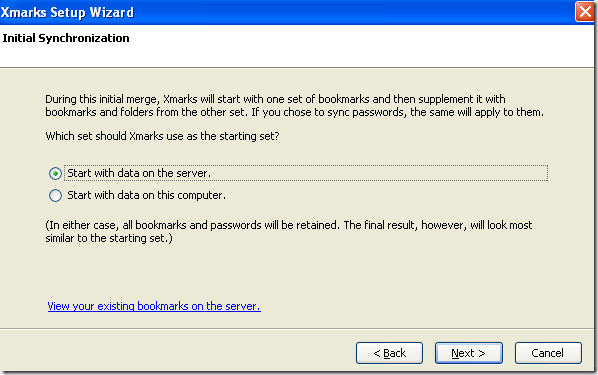 Finally in the end it will start syncing your bookmarks and you will be able to see all your bookmarks of Computer A in Computer B and vice versa. If you delete any bookmark from Computer A, it will delete it from Computer B and vice versa.
Note: Change will only take place when you click Synchronize.
For the sake of convenience I gave an example between two computers, but you can sync the bookmarks between multiple browsers and computers. Enjoy!