How To Upload Files To Your Server With Web Based FTP Client
Okay so what's the need  of web based FTP server after all? This is the only question coming in everybody's mind at the moment. If you travel a lot and receive a lot of emails with important files, you can upload these files with web-based ftp client more quickly rather than wasting time with desktop based ftp clients. net2ftp is a free web based ftp client that is both stable and faster than it's competitors. Unlike other web based ftp clients which are build on Java requiring you to download Java Runtime Environment, this website is made on PHP allowing you to run it from any computer and the best thing, it supports SSL.
To begin simply enter your FTP details, choose the mode and click Login.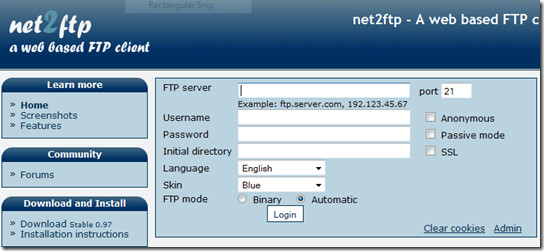 The page will refresh itself with a file has been uploaded or downloaded, you will get used to it slowly but steadily.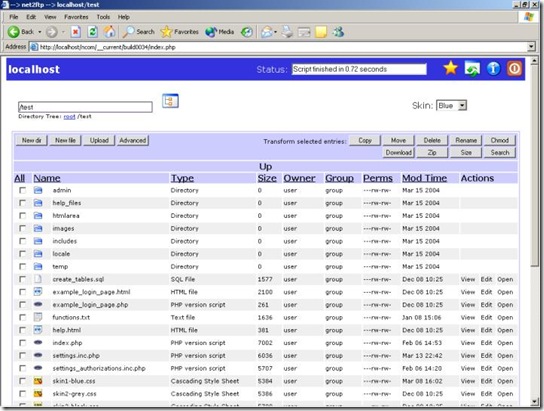 Enjoy!