How To View And Update Your Facebook Status From Gmail
To update your facebook status message from Gmail, you will have to first install Xoopit plugin. It is a plugin I cannot live without, read the post I wrote about it here. Once you have installed this plugin you will find a Facebook Connect message on the top-right side of the screen.

Clicking Connect will bring a pop-up window asking to connect Xoopit with Facebook.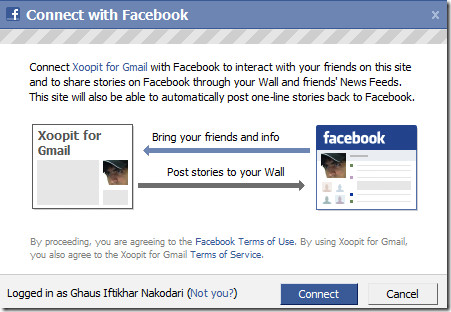 Here, click Connect and the page will load again. Finally you can update your Facebook status from within Gmail.

Once you write a message and click Post it will again ask for permission. In the end you will see your status message posted to Facebook.

There is another benefit of Connecting Xoopit with Facebook. When you open an email, you will see the people in the conversation in the right side of the screen and if they are in Facebook you will be able to connect with them instantly.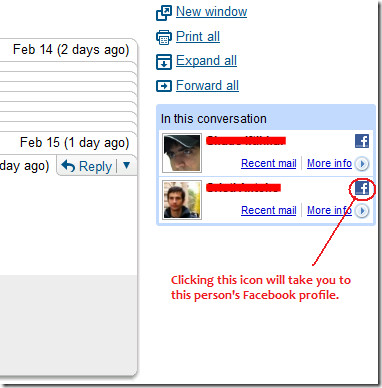 Enjoy!