Imgur Extension For Firefox Uploads Image In A Single Click
Imgur is a great image hosting service out there and I would highly recommend to people who are looking for one. It contains no limitations and the service is free without any restrictions on image size or format.
Personally I love to call it Google for Image Hosting. Just visit the website, select the photo you want to upload, and hit Upload. That's it and you are done. What could be more simple than this?
But now it has gotten even more easier than you can possibly imagine, the Imgur Uploader Add-on for Firefox is by far the most easiest and fastest image uploading extension you will find out there.
Just right-click any image and select Upload Image To Imgur, the image will automatically be uploaded and you will be taken to the image page in a new tab from where you can then share it with friends.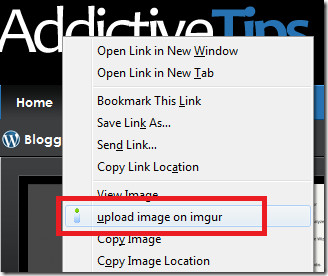 If you love simplicity and speed, then this add-on is for you.
Download Imgur Add-on For Firefox
It works with Firefox 1.5 – 3.5. Enjoy!