InstaFB – Import Pictures From Your Instagram Account To Facebook
For those of you who are avid Instagram users and find Facebook one of the best ways to share pictures with friends who aren't on Instagram, InstaFB might be the perfect way for you to share your photos on Facebook. The web service lets you connect your Facebook account with your Instagram account and import 50 images to it. Once activated, the service continues to sync all new photos that you upload to Instagram to your Facebook profile.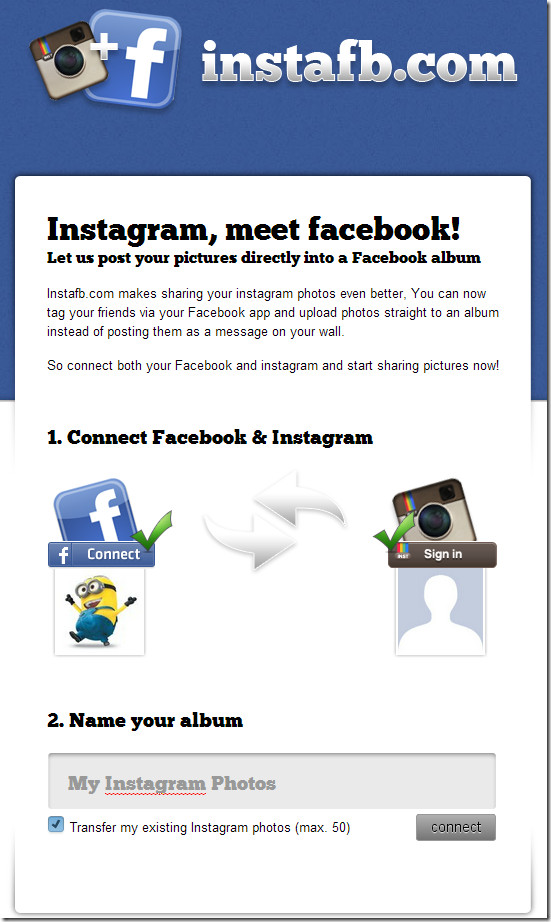 Connect both your accounts and type in a name for the album the images are to be exported to, check Transfer my existing Instagram phtots and click Connect. Green check signs on both Facebook and Instagram icons will mark that you've successfully connected your account and a progress bar will show image transfer progress.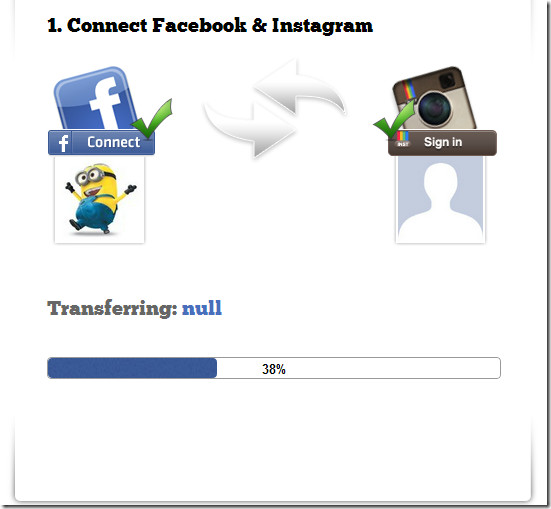 The service will auto post the new album to your Facebook wall. Although the service is somewhat limiting as it can only export 50 images from your Instagram account, it continues to sync all new images posted to Instagram with your Facebook profile so that you don't have to.