Jointli: Pool Funds To Co-own Expensive Yet Rarely Used Items [Web]
Jointli is a free web service that allows you to share ownership for any underutilized item. This tool allows you to share items that you own, don't use mush and are gathering dust in your shed. Jointli, works on the principal that someone, somewhere has something you need and it is lying useless in their home. The service allows you to pay to use that item or earn by sharing one with a fellow Jointli user. This service is free and only requires a simple sign up. It has two basic options; you can either connect and share. The Connect option lets create a following or follow other people depending on which item you would like to own. The Share option allows you to share an item you have with people who need it. Items can be shared between several people. While the service itself is free, you will be charged when you co-own an item that someone else owns and for this you need a PayPal account.
To start off, visit Jointly and click Sign up. Jointli allows you to either Connect or Share. The connect option allows you to search for opportunities and co-own items, whereas the Share option allows you to find potential co-owners, sign your customized co-ownership agreement and manage your shared item online.
You will find five main options in the Connect category, these are, Dashboard, Opportunities, Answers, Community and Settings. The Dashboard consists of your newsfeeds and all your co-ownerships. Next, the opportunities option allows you to view all the different types of opportunities, in order to post one, go to the opportunities option and click the Post an Opportunity button. Opportunities are available under 6 categories which are Real Estate, Boats, Motor Vehicles, Aircraft, Tools & equipment and others.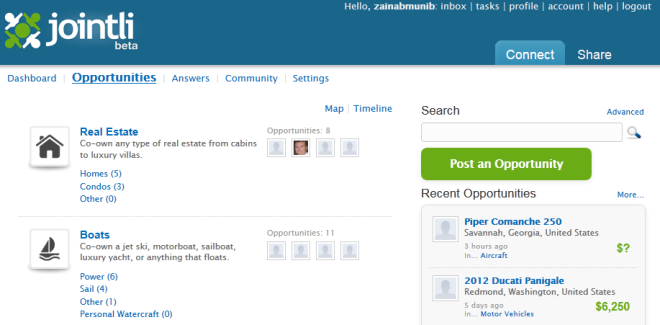 You can also post questions in the Answers category and get answers for them. The Community category allows you to view all the different members in the community. You can make your profile visible to, The Public, Members, Partners, or Nobody. Next, click Settings to enable Notifications and Active Summary.
You can turn on notifications, when someone comments on items you have created or are following. In addition to that, either enable a daily or weekly summary for the activity.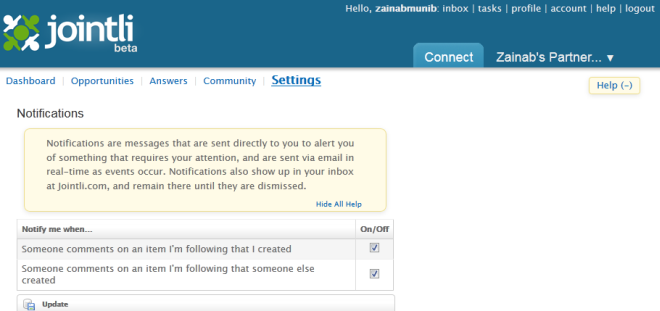 The Share category allows you to create a partnership, configure your shared item and invite partners. This process can be done in a total of three simple steps.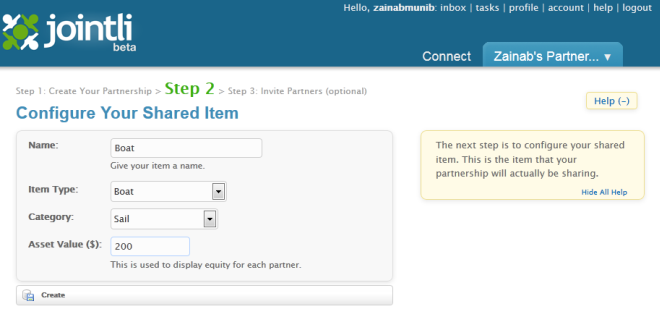 Jointi allows you to search for opportunities or members and shows you all the recent opportunities. Furthermore, it lets you manage all your shared items online. Visit the link given below and try it out.