keySharky Adds Keyboard Shortcuts (Hotkeys) To Grooveshark
If you are a Grooveshark addict, you will find that the keyboard functionality is missing. You cannot control the playback with hotkeys. keySharky is an extension for both Firefox and Chrome which adds this missing hotkey functionality to Grooveshark. The default hotkeys for Playback control are a bit unintuitive but they can always be changed from settings.
Users can play, pause, stop, move to previous or next song, add current song to favorite, vote up, vote down, and reset vote from their keyboards.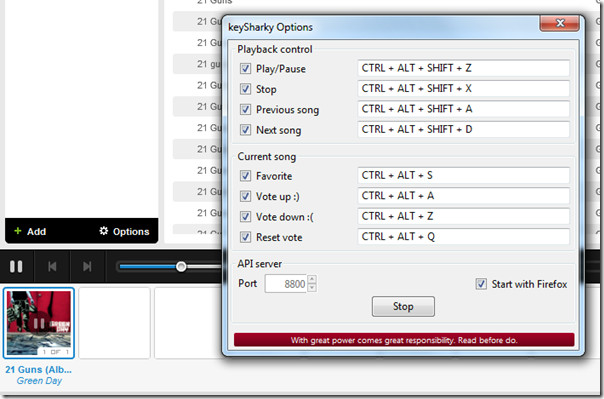 One of the most asked feature request is to have keySharky's API server ported to Prism. One user has written a neat guide to use keySharky in Prism. If you are new to Prism, read our review here.
keySharky extension for Chrome