MinUI Hides Firefox 4 Toolbars, Buttons, And Scrollbar [Minimalism]
MinUI is a Firefox minimalism extension that enables you to quickly hide numerous elements such as the Toolbars, Address bar, Search bar, etc. This provides the user to get a more enhanced view of the opened webpage and can be particularly useful for users with small monitors or laptops who might wish to occasionally get rid of Firefox elements to get a better view of the webpage.
To demonstrate the utility of this extension, observe the difference between the two images below. The first image is a normal view of the Firefox 4 browser with many of its commonly visible elements. Now compare the visibility difference with the next image after the Ctrl hotkey is used.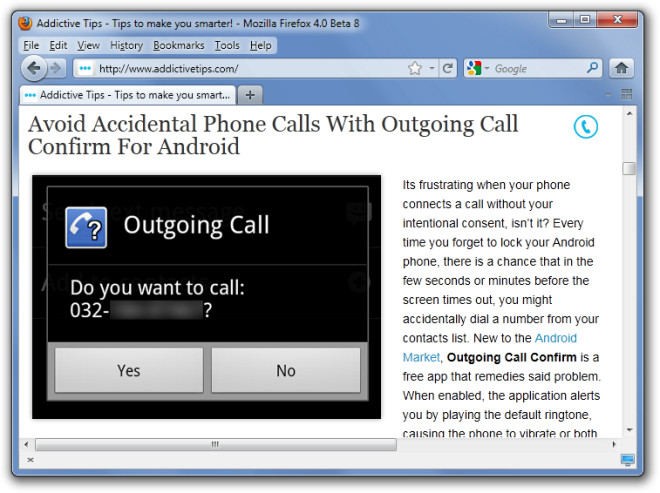 Hitting the Ctrl key removed many of the Firefox elements for a minimalist view of the Firefox window. Hitting this key again brings back the removed elements. Therefore MinUI makes it simple for Firefox users to hide or unhide Firefox elements by using the Ctrl hotkey.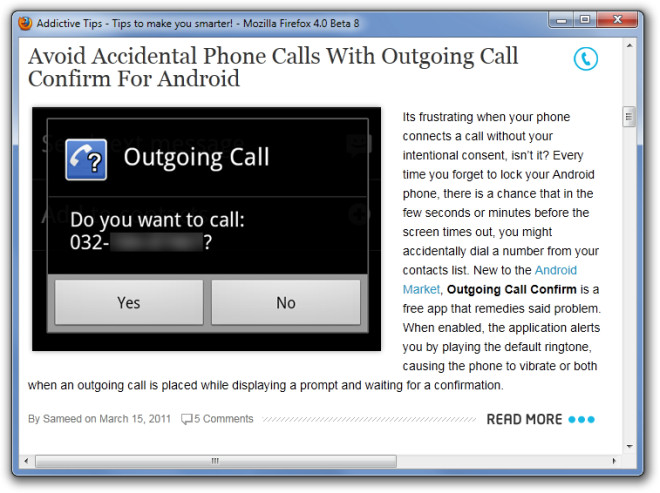 You can even choose the elements that you wish to hide from Tools –> MinUI. The scrollbars are not configured to be hidden by default.