MuNO Is WebMail Notifier For Google Chrome Browser [Extension]
MuNo is a new extension for Google Chrome by the same developer behind the popular Firefox WebMail Notifier extension. At the moment, it supports email notifications from Gmail, Hotmail, Yahoo, and AOL. It also supports multiple Google Accounts, but for this to work you need to turn on multiple sign-in feature.
MuNo is a much needed extension since it helps in notifying you about the latest mails sitting across multiple email accounts, without having to install separate extensions for each email service. The auto login feature is also there along with the support of userscript for other webmails.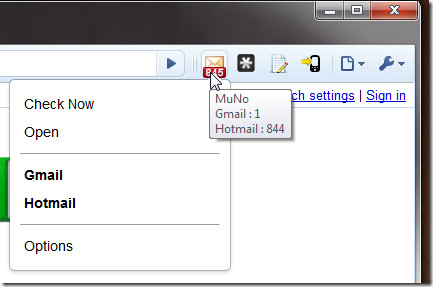 While testing, I found that it supports Google Apps account as well. The email accounts can be added in Options, along with options to change the default email checking interval, and show desktop notifications (enabled by default).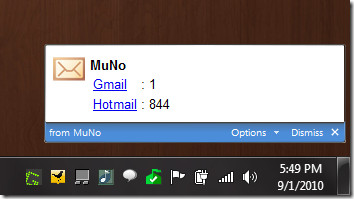 The developer is slowly porting all functionality of Firefox extension to MuNo, at the moment some features are not implemented yet. You can watch a quick demonstration video by the developer below.
MuNo Extension for Google Chrome