Nanny Blocks & Places Time Limit On Distracting Websites In Chrome
If you have been wasting too much time on distracting web sites like Facebook, Twitter and their likes, Nanny for Google Chrome extension can help you stay focused by partially limiting or blocking these time-sinks. This extension allows you to create sets of URLs to block by particular days and hours. You can even check the statistics category to see how much time you spend on each website.
Chrome Nanny is similar to Leech Block for Firefox. Blocked URLs  can conveniently be used to block any URL, and you can also add multiple URLs and  time blocks by separating them by commas. The Nannyallows you to set maximum time for visiting each URL, useful if you want to limit the time you spend on a site. Additionally, you can apply these settings on specific days as you might want to relax on weekends.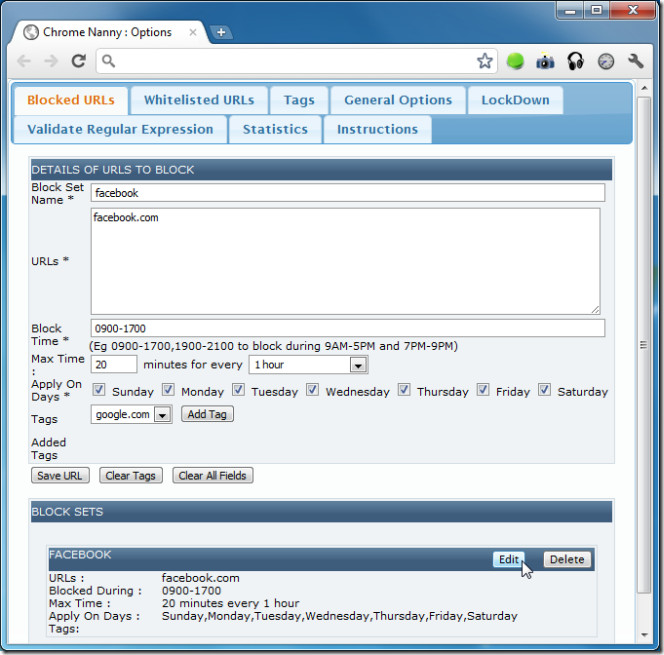 If you don't want to block a URL, but still want to know how much time you spend on a particular website, then use the White Listed URLs tab to track time.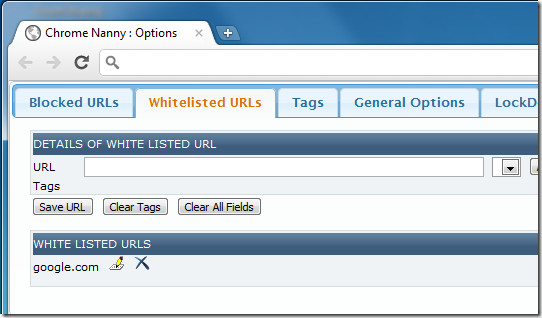 There are three options for the Mode Of Blocking. You can choose to close the tab, select the redirect option and enter your desired URL in the field, or choose to see the blocked page. Maximum allowed minutes can be set for every set of URLs. Please note that this value will override the individual Blocked URL limits set in preferences.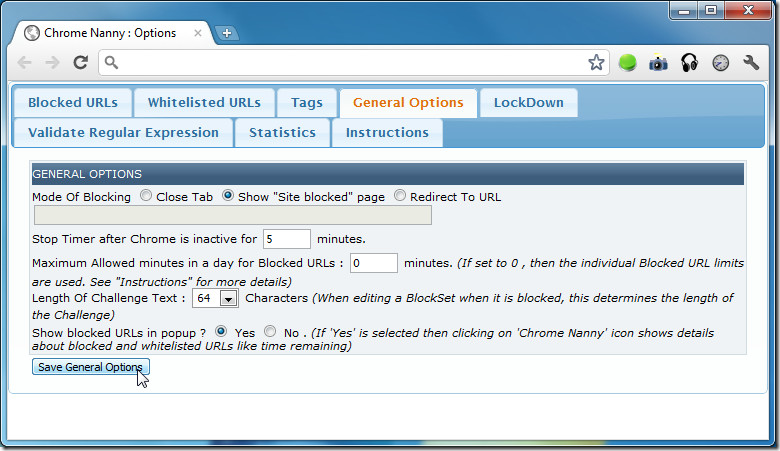 Use the LockDown tab to block websites and set duration for the lockdown. If a lockdown already exists, then you will be able to see this under Lockdown Information.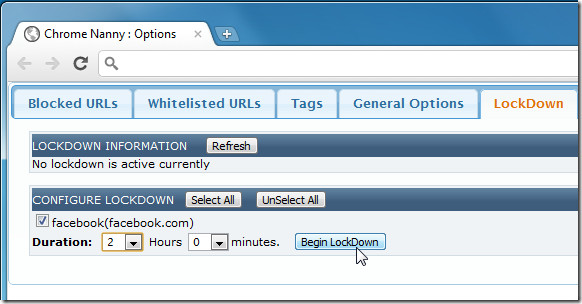 If you are going to use a regular expression in the URL, then you can use Validate Regular Expression tab to test it. Nanny for Google Chrome will be unable to block a website if there is an error in the regular expression.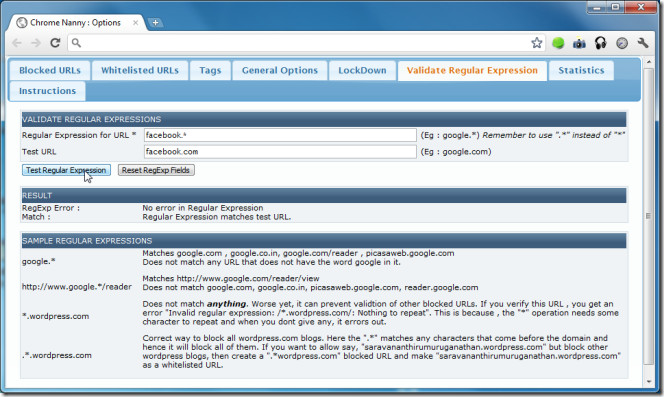 Finally, the Statistics tab can be used to visualize bar charts or pie charts for blocked URLs, block sets, white-listed URLs and tags.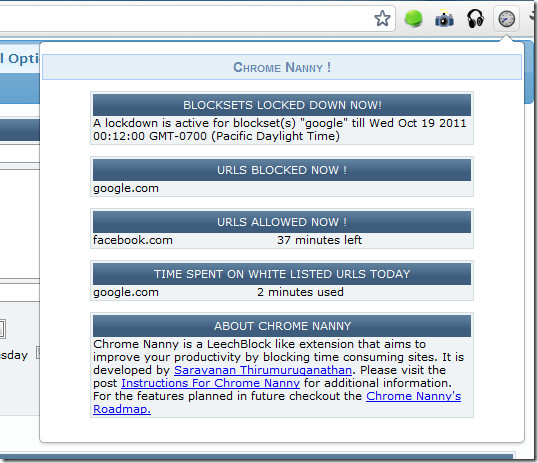 Once you're done configuring the extension, hit the Nanny for Google Chrome icon (right next to the URL bar) to show all the information regarding the current Locked Down, Allowed and White-Listed URLs, along with information about the time spent. Nanny for Google Chrome can be particularly useful for people who find themselves easily distracted and rely on technology to find a good remedy.
Install Nanny for Google Chrome