New Chrome Beta Syncs Open Tabs Across All Devices, Including Android
Up till now, Chrome allowed its users to sync the browser's history, passwords, extensions, themes and settings, but with the latest Chrome Beta, when you're signed into Chrome, the tabs you have open on one device are available on all your other linked devices, too. To access open tabs on all your devices, simply click the Other devices option on the New Tab page, and with a click, you will be able to open tabs and migrate the tabs' back/forward navigation history, so you can start browsing right from where you left off. Moreover, if you use Chrome for Android Beta, the tab will also be available on your phone. The only requirement for syncing tabs is to sign in to your Google account. Note that all synchronization options are enabled by default, and data is stored in encrypted form on Google servers, protected by the user's Google account password.
If you don't want to sync open tabs between multiple devices, you can always disable the option from the Advanced Sync settings.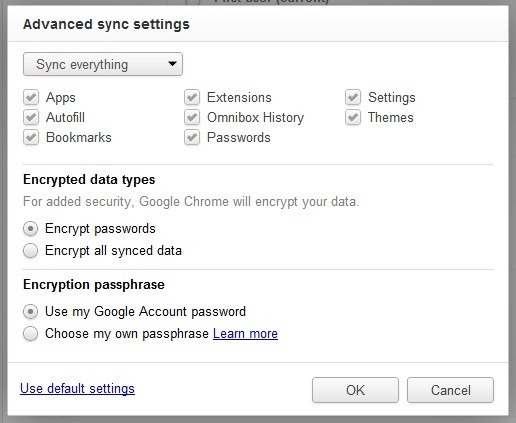 To access devices and open tabs, click the Other devices option at the bottom right of Chrome's new tab page.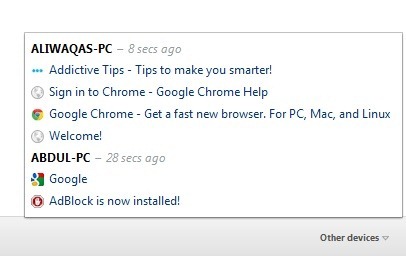 This new feature can come in quite handy for all those who work with Chrome on multiple PC's and devices. Instead of bookmarking websites, you can now directly sync all your open tabs and access them on any device on the go. To give it a try, download the latest Chrome Beta and sign in to Chrome.