NewsSquares Offers Interactive Layout For Reading Google Reader Feeds
When you're reading feeds from your favorite sites, it really doesn't matter much what the interface you're viewing them in looks like but if you'd want a bit more details and perhaps a richer interface interface for viewing your feeds you might not say no to NewsSquares; a Chrome app that changes the Google Reader layout to a colorful interactive one. It lets you scroll news items from a particular feed in a horizontal bar at the bottom and read them as popups in the same window. It also provides desktop notifications for new items.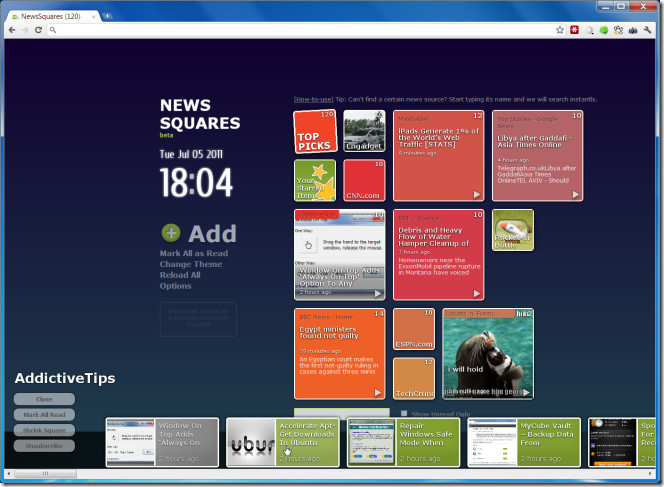 Click the app icon in the app area and click the Start button to load feeds. All feeds will be displayed as squares. Click on any square (feed) and all items will be listed in a horizontal panel on the bottom, you can scroll through them, click on any news item to read it. You can enlarge squares to make your favorite sites all the more visible.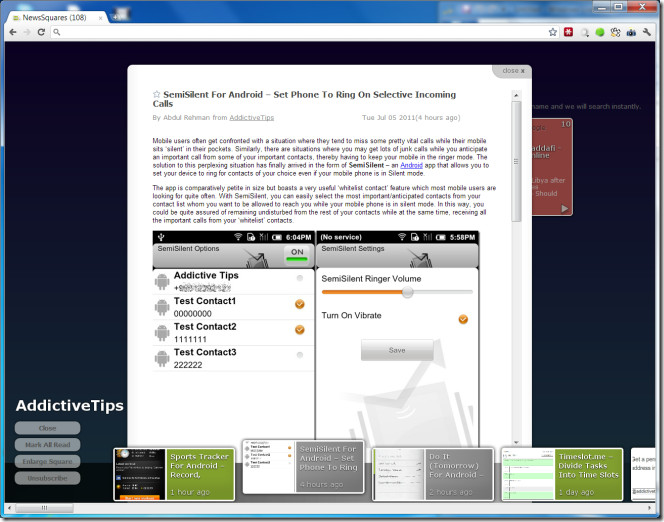 In addition to creating a separate square for you starred items, the app also gives you desktop notification whenever new items appear in your feeds. You can use the app to add or remove feeds and to search through them.