Novels: On Location Points Out Books Related To Places On Google Maps
NovelsOnLocation is a smart service that uses Google Maps to find literature work based on different locations. The web app's purpose is to provide you with books related to a certain place that, for instance, you're travelling to. It is easy-to-use and lets you find an extensive variety of books from all over the world. The map comes with loads of placemarks, each representing a particular book. You can click on a particular placemark to view its details, or use the search bar on the upper right hand corner of the map to search for a book. The map also gives you zoom in/out functionality, along with two different layouts for the map. In addition to that, if you want to contribute to the service, all you have to do is simply enter a location, and then enter the details of your book in a pop-up.
To start off, click a placemark or enter a term in the search bar to find a book. You will also be able to view the map in two different modes, Satellite or Terrain.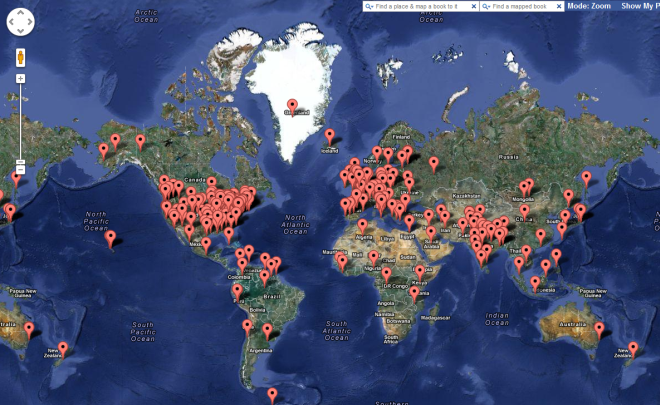 When a placemark is clicked, a pop-up instantly appears over the map, letting you view the book's title, author and a summary of the work itself. Additionally, you will be able to view the Added on date and tags for the location. Clicking the title of the book allows you to open it on Amazon in a new tab. You can then add it to your cart or purchase it, depending on your preference.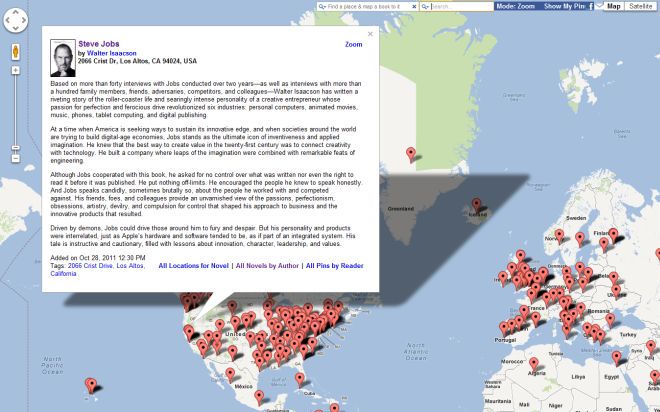 To add a book to the map, first enter a location in the search bar and hit Enter. Instantly, a pop-up will appear over the map, letting you enter the title, author and other details for the book.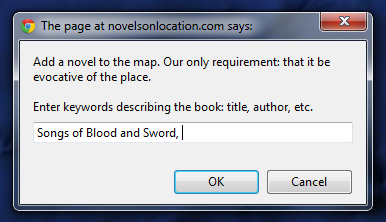 This interesting web application is free and does not require any registration or login. With more contributions, NovelsOnLocation can become a fantastic resource for both geography, social and literature studies.