Quickly Open, Download Or Bookmark Multiple Links At Once [Firefox Add-On]
If you want to open multiple links from a website, you either have to hold down the Ctrl key and click every link, or you can select the open in new tab option from the right-click context menu for each link. This entire process can not only be time consuming, but it can be quite irritating. This is where Multi Links, a Firefox add-on, comes in handy. Multi Links lets you open, copy or bookmark multiple links at the same time, rather than having to open them individually. With it, you can open, copy or bookmark websites simply by drawing a selection box around the links. By default, the add-on allows you to right-click and drag a box to open multiple links in new tabs. In addition to that, Multi Links Preferences allow you to fully customize the mouse button actions and appearance of the add on.
After installing, you will be able to open links in new tabs, copy or download them. In addition to that, you can even select groups of links in different areas of the page by using the Shift or Ctrl keyboard keys. This comes in handy if you want to open a set of links on a page, leave out other ones that follow and select another set. Simply select a group of links, hold the Shift or Ctrl key, leave out the ones you don't want to open and draw a box around another group.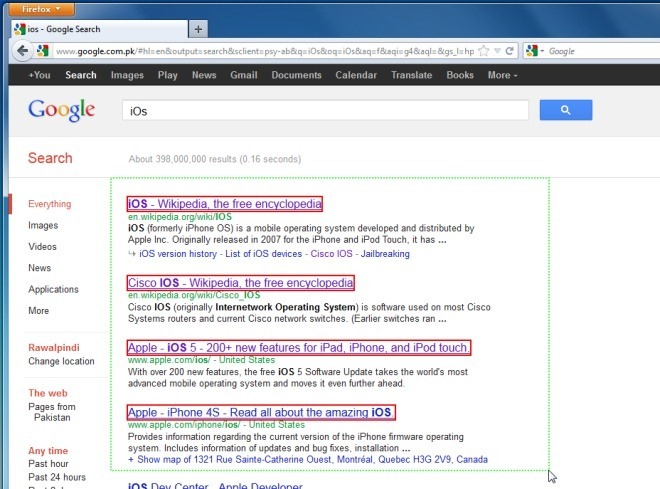 You will find four basic categories in the Multi Links Preferences, General, Advanced, Actions and Appearance. The General category allows you to enable Show statusbar icon and Smart selection options.You can also select a key for multiple selection from the drop-down menu. Next, the Advanced option lets you block the same links in one opening sequence and reverse order of opening links; additionally, you can also delay the opening of links by entering time in seconds.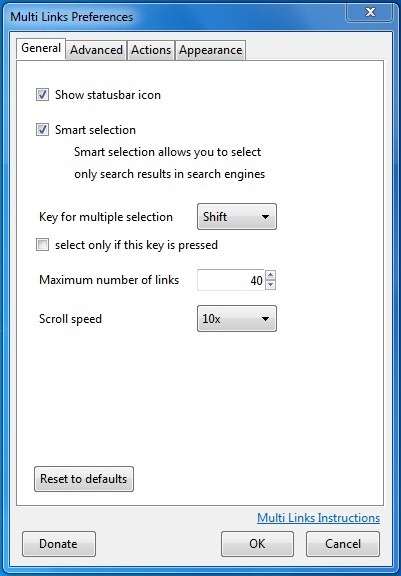 You may easily change the actions for Right mouse button, Middle mouse button and Left mouse button. You will find multiple options for each, such as No action, Open in new tabs, Open in new windows, Add to Bookmarks, Download links and more. The very last category, Appearance, lets you set a color for a the selection box and links. Moreover, you can even change the width and style of the selection box and links border. Once done, hit the OK button and you're good to go.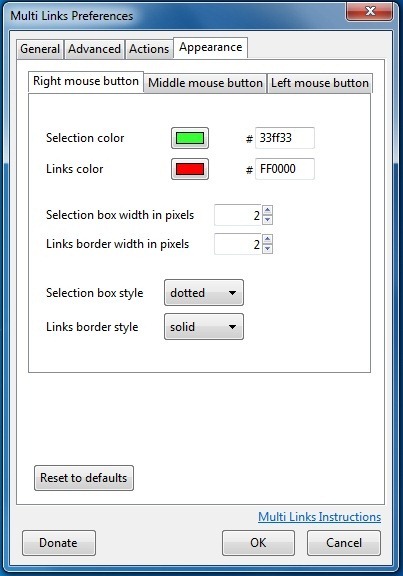 Multi Links comes in handy, specially when you're browsing search engines and want to open multiple links at the same time. The add-on can be installed from the link below.
Install Multi Links Add-On For Firefox