Open Files In Text, Web Page, Source, XML And Image Format [Firefox]
Firefox lets you do a lot of things, you can write up and run an extension that will add a tiled background of yawning kittens if you like and Firefox will be cool with it. Where it lends so much freedom to its users and freedom is perhaps a basis for its popularity, it also restricts you from doing some of the more essential functions like opening files directly in Firefox instead of downloading them (which is normal in Chrome). Open in Browser is a Firefox extension that adds an option for opening files in Text, Web Page, Page Source and XML formats or as images in the download file dialog box. The extension allows supported files to open in a browser window as opposed to downloading it, however, it doesn't convert one file in to another and allow you to view it in your browser.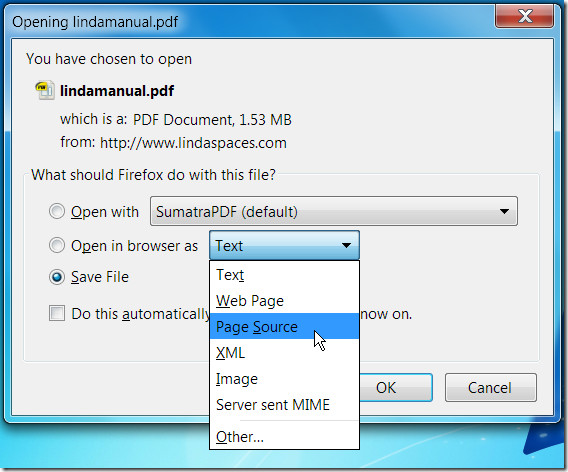 The extension does not add support for file types and will only open those files that Firefox supports however, instead of only giving you the option to either save a file or open it with an external application, the extension gives you the option to open it in the browser. In addition to the listed formats, you can also specify other MIME formats provided they are supported.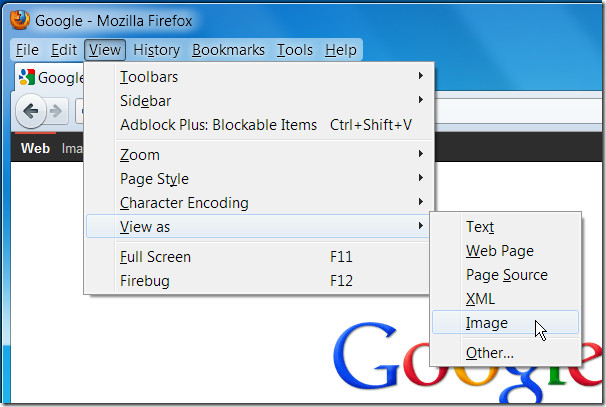 Additionally, you can view an already open file in a different format. The extension adds a View as option in the View menu. You can use the option to view the currently open file/ page in either of the supported formats.
Install Open in Browser Extension For Firefox