PDF Database: A Free PDF And Doc Search Engine With Over 7 Million Files
Now you can search and download from more than 7 million pdf / doc files and growing daily. PDF Database is a new search engine which uses a unique algorithm to search for pdf and doc files from all over the web quickly and efficiently. It just got launched and is open to changes, so don't jump to conclusions yet.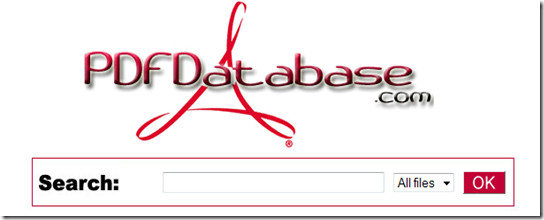 The response time is pretty fast, a quick search on any term will show a good number of results. Below the document's name in search results you can see the original link to the file and a Download link, it also displays the recent 10 searches in similar category.
You will find the recent 200 searches on the main page of the website which can sometimes seem annoying, but if you don't know what to search for then it can be a great place to start.
Here is an example of the search result page when searched for Linux.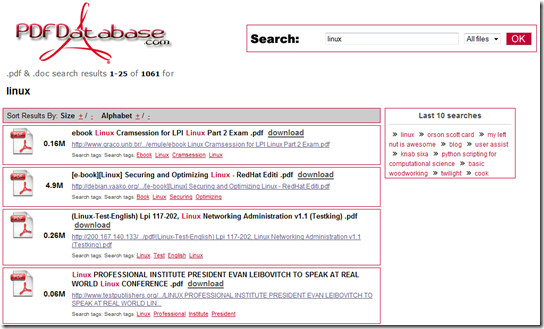 If you are looking for a pdf or doc file, you can try searching here. There is a big possibility that you may find the document that you have been looking for. Enjoy!
Update: This web service has been discontinued.