Photo Importer Exports Facebook Albums To Google+ [Firefox]
There have been multiple extensions covered to help migrate life to Google+ or to make it easier to manage both by integrating one with the other. The extensions however were mostly for Chrome. Photo Importer is a Firefox extension that lets you import multiple Facebook albums to Google Plus. Nothing extremely impressive or new that Chrome extensions haven't been built to do but this one is for Firefox lovers.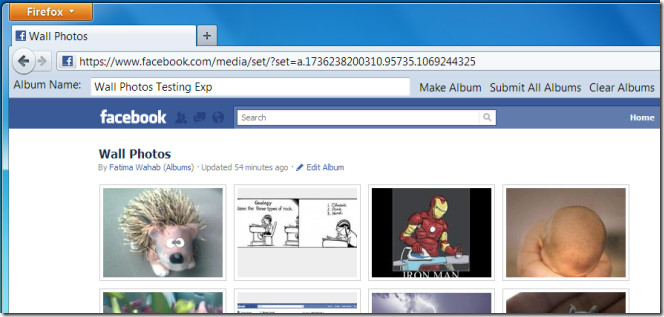 Install the extension and navigate to the web album you want to export to Google plus. Enter a name for the album in the bar added on top of your Facebook pages. The album will be created in Picasa with images from the current Facebook album. You can export as many albums as you want by following suit.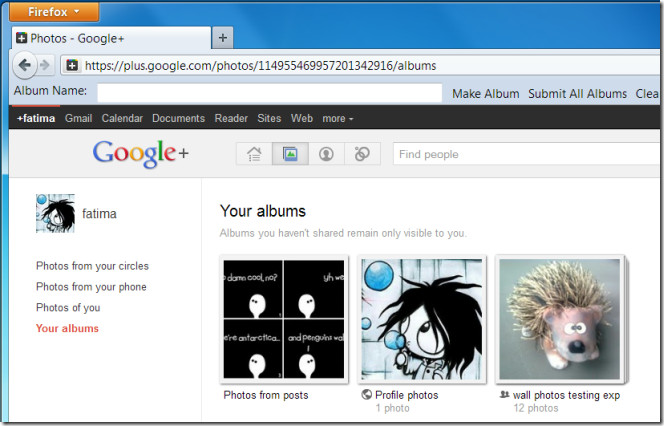 Once you're done, click Submit All Albums. You will be redirected to the extension developer's site where you have to grant it access to connect with your Picasa profile and you're done. Image transfer is pretty speedy. Visit your Picasa account and your photos will have imported to their respective albums and will be visible under Photos > Your Albums in Google+.
Install Photo Importer Extension For Firefox