Place Your Favorite Buttons In Vertical Toolbar [Firefox 4]
There are many add-ons available out there to make best use of Firefox 4 UI, you might want one which can place most frequently used options and buttons at left or right sidebar. Vertical Toolbar is a nifty addon for Firefox 4 which provides you with just that. It adds either a right sidebar or left sidebar to place those toolbar buttons which you most frequently use. A bunch of configurations to customize the look and different behaviors of bar are given in Vertical Toolbar Options. It can be automatically hidden in normal and full screen mode, button labels can be displayed instead of icons, borders can be toggled and so on.
After the extension is installed, it will add a vertical bar at left side (by default) with bookmarks, download progress bar, print and full screen mode buttons. However, you can fully customize the bar by adding buttons of your choice.  First off, you need to go for changing extension's configurations. Right-click the vertical bar and select Vertical Toolbar Options. Here you can define the bar placement, set toolbar hiding behavior in both normal and full screen mode, and choose an option to show either icons or icons with text from Buttons pull-down menu.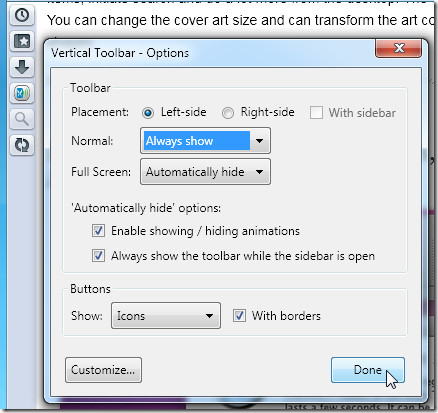 Before hitting Done, click Customize to add more buttons in vertical toolbar from Customize Toolbar window.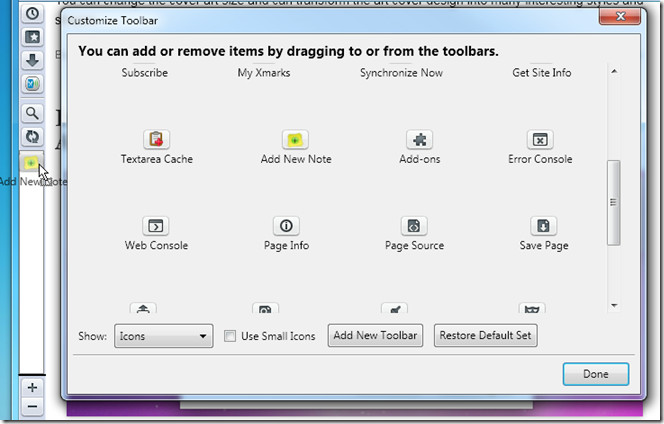 Once you've added your favorite buttons in vertical bar, click Done to always keep them at your fingertips.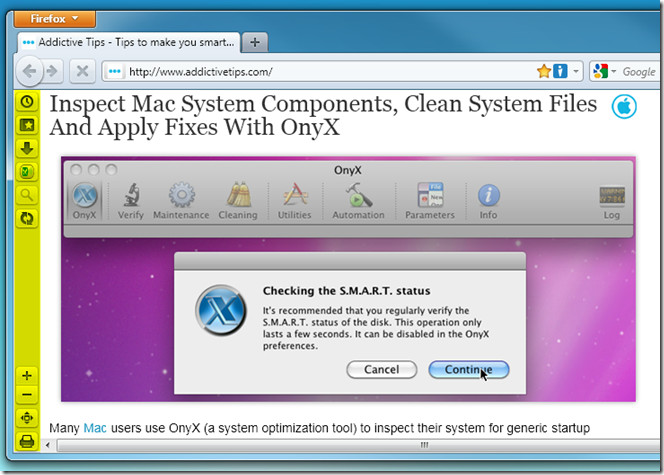 It works with Firefox 4.0b7pre – 4.0.*
Vertical Toolbar Extension for Firefox 4